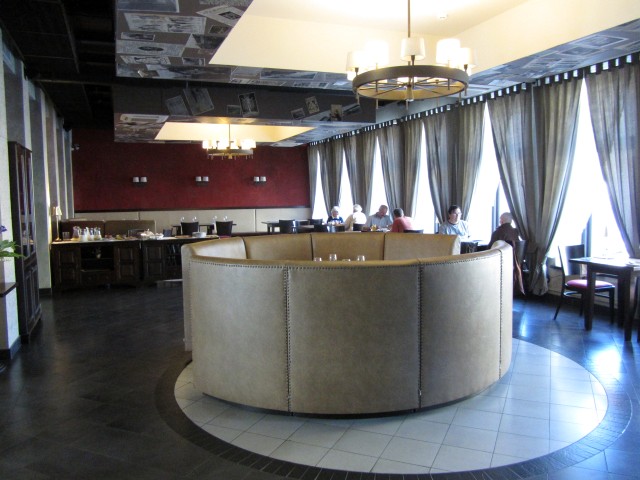 Our last morning in Kuldiga we stopped for breakfast at the Metropole Hotel. They served an amuse bouche for breakfast.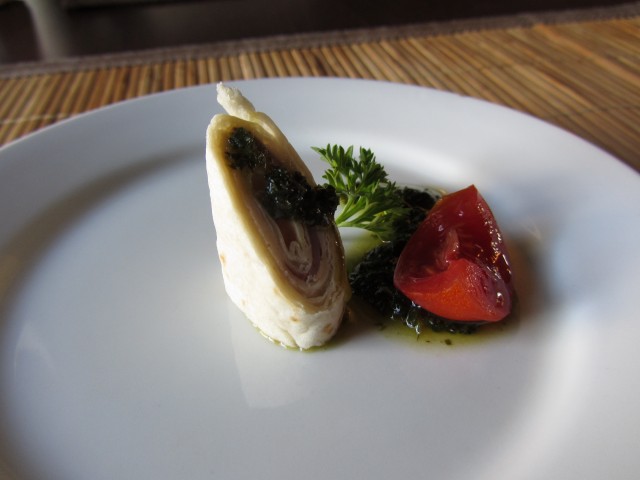 We had a very nice egg sandwich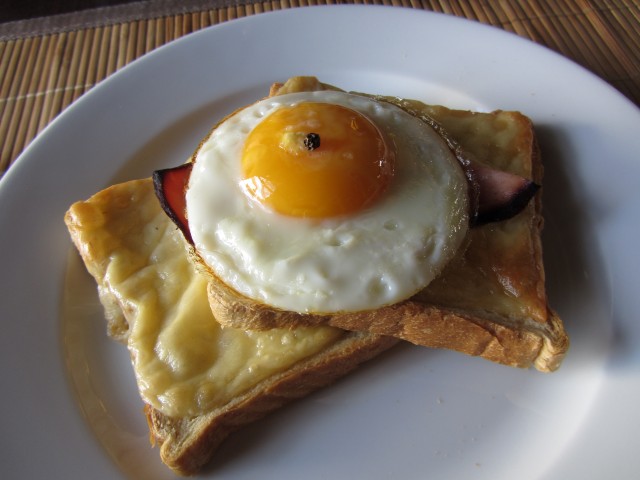 I noticed this is the one place in Latvia where I have seen stencil art
and chalk art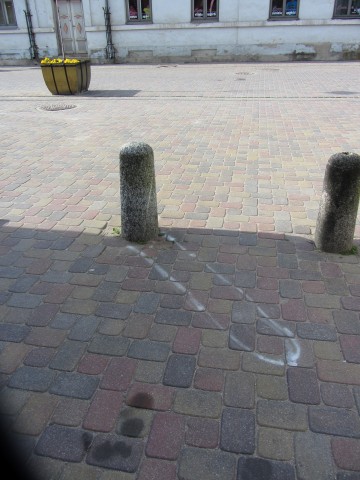 We checked out the Kuldigas Rumba, or waterfall.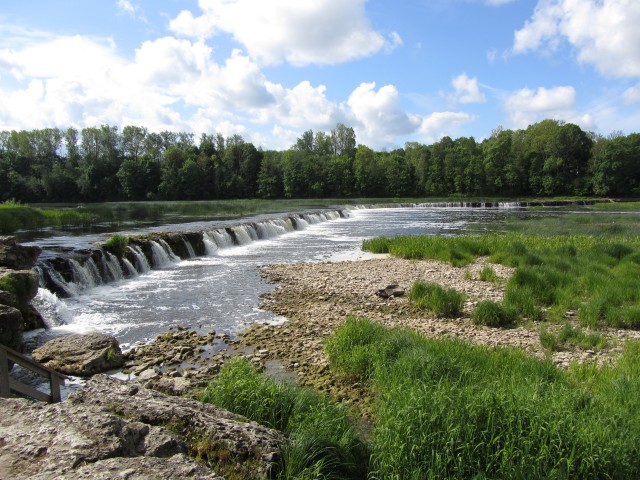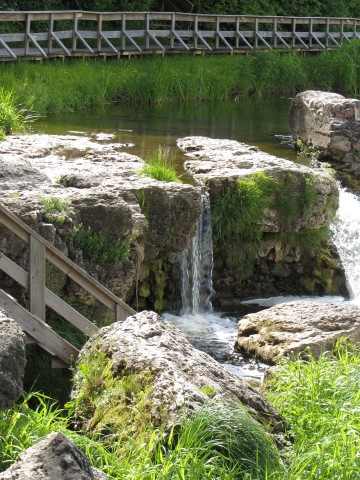 It isn't the highest waterfall in Latvia, at only 2 metres, but it's the widest.
In case of rapture, you will lose control of your bike.