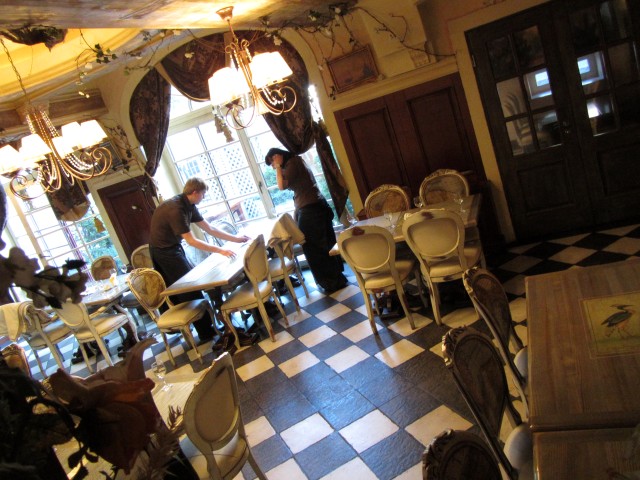 After resting up from the bus tour we decided to go to a traditional Latvian Restaurant called Salve. It was less weird than you would imagine. A lot of dill and caraway, some local spirits and locally caught fish. I was looking for pierogies. The Latvian version of pierogies uses a leavened bread instead of a pasta-type dough like Russian pierogies. There was a dumpling on the menu that everyone insisted were not pierogies, but they were totally the Russian pierogies I know and love.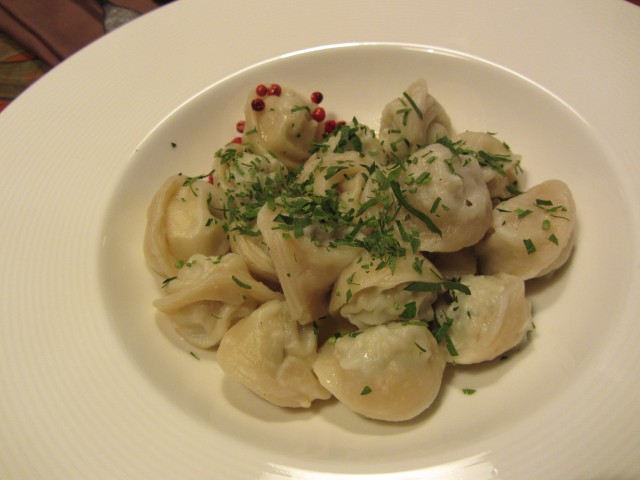 Oh, did I mention they have a thing about Russians here? About half of the population is Russian, but since the Soviet Union occupied Latvia a long time ago and once again recently, people kind of have an attitude. This is how the Communists are portrayed outside of the Museum of the Occupation.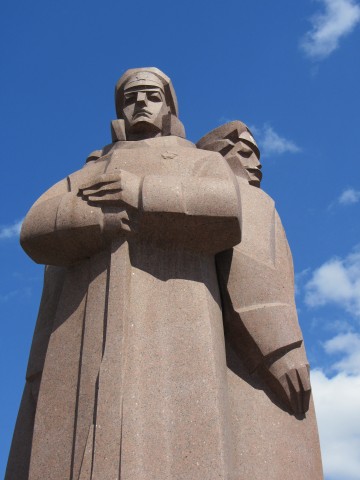 Ok, so back to drinking and eating. We ordered a flight of local liquers, especially to try the Balsam, the national drink. It is an intensely herbal 38-proof liquer that is considered medicine. It's supposed to be good for the heart.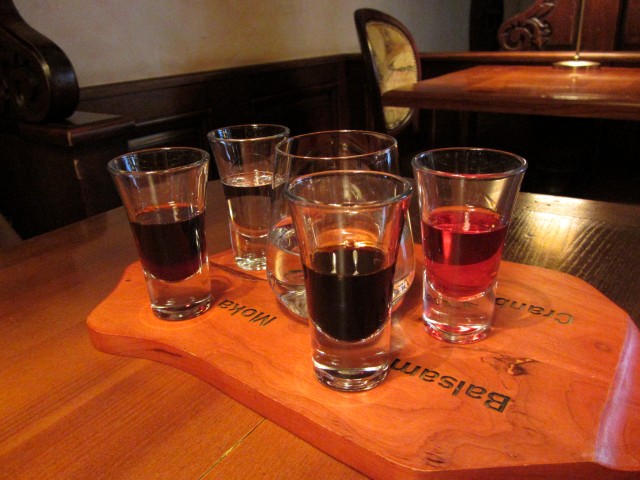 Here I am trying Balsam for the first time
Allazu is a caraway liquer made in a little town South of here. They are very proud to have presented it to Queen Elizabeth on Christmas. I wonder if she made the same faces I did. Actually, I liked the Allazu as well as the cranberry and the coffee liquers, but those two don't have stories.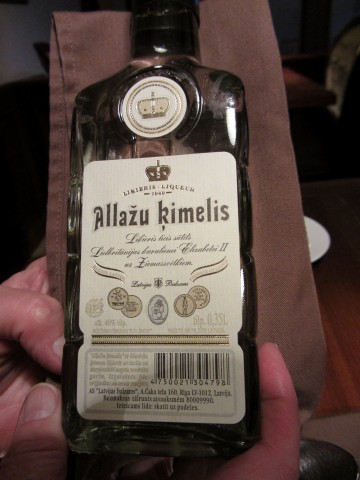 Bob ordered the pork, a safe bet in Eastern European or eastern bloc countries.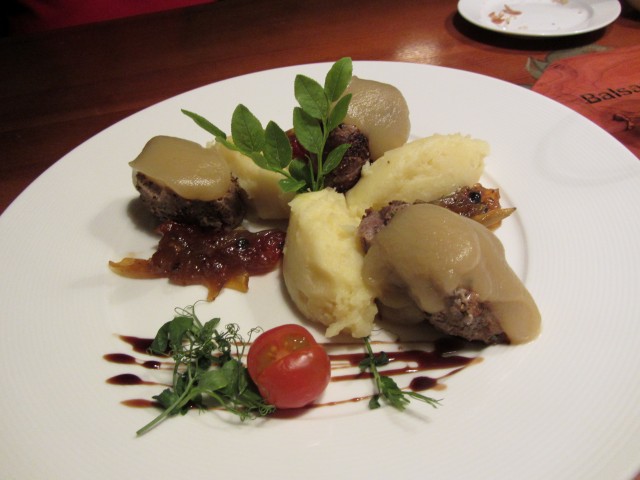 I tried the duck with cherry sauce which totally paid off. It was some of the best duck I have ever tried.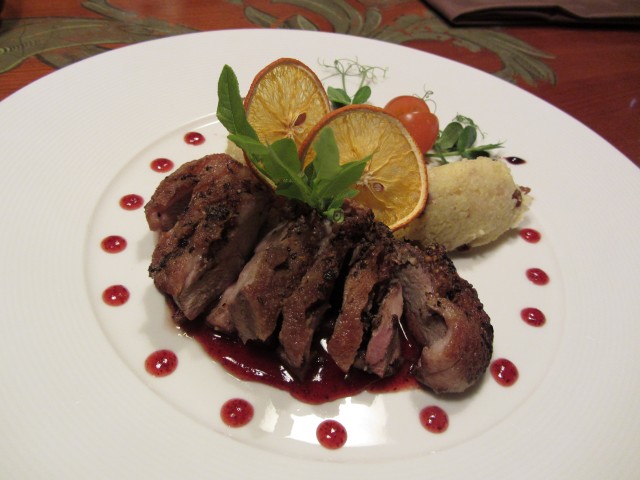 Up until now we had had really good luck with vegetarian food, but sometimes the vegetarians get short shrift. This is a wheat berry porridge that Bridgin claimed to adore.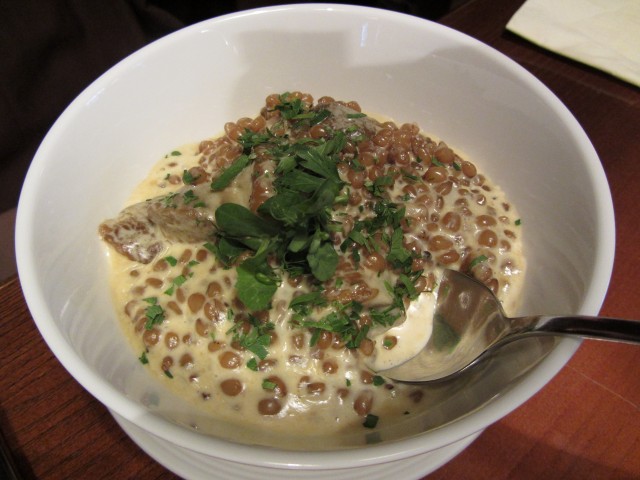 The restaurant is next door to the Blackheads House, which yes, suffers in the translation. But it was gorgeous.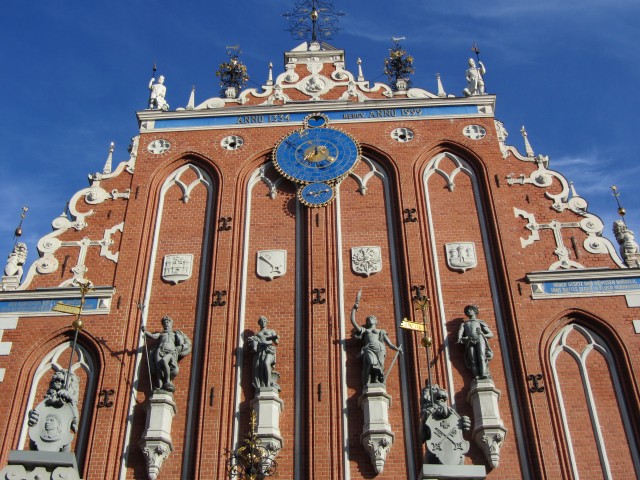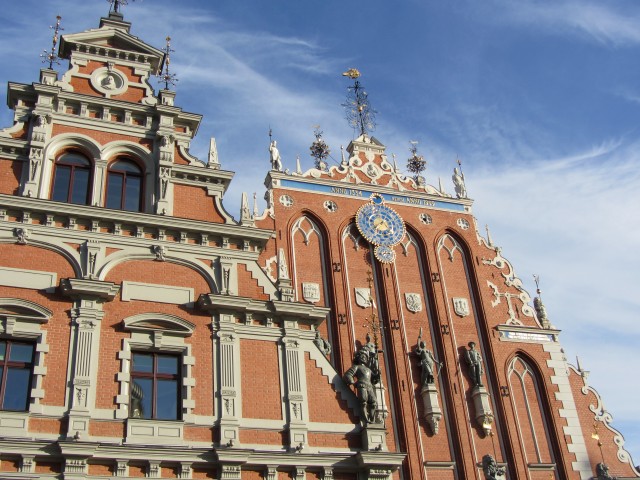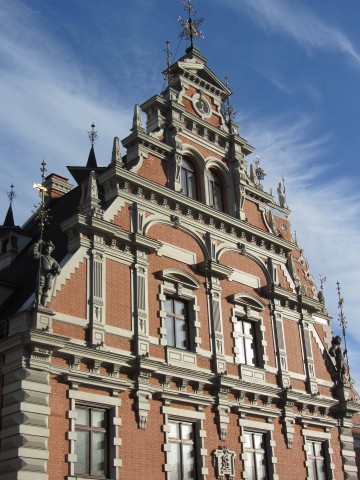 Now remember, it's like 8:30 at night in these pictures. It seems to only get dark between midnight and 4am here. So our plans for tomorrow involve a trip – and I had nothing to do with this – to a cemetary!