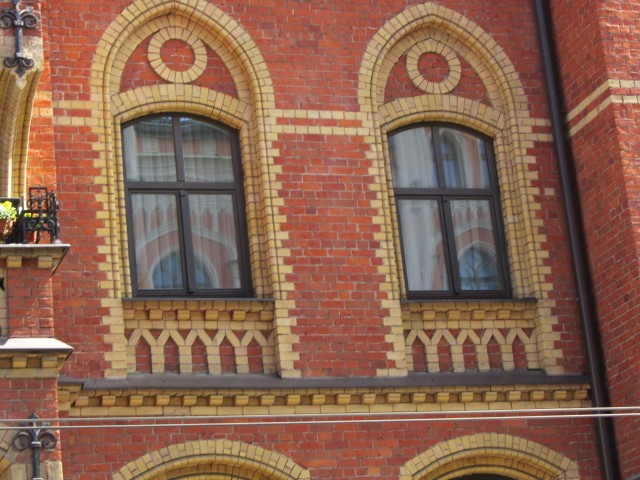 Since we couldn't get the timing right for the boat tours, we decided to hop on a good old-fashioned double decker bus tour and check out some architecture. There were some gorgeous art nouveau buildings, old Soviet box buildings, and wooden buildings reminiscent of New Orleans.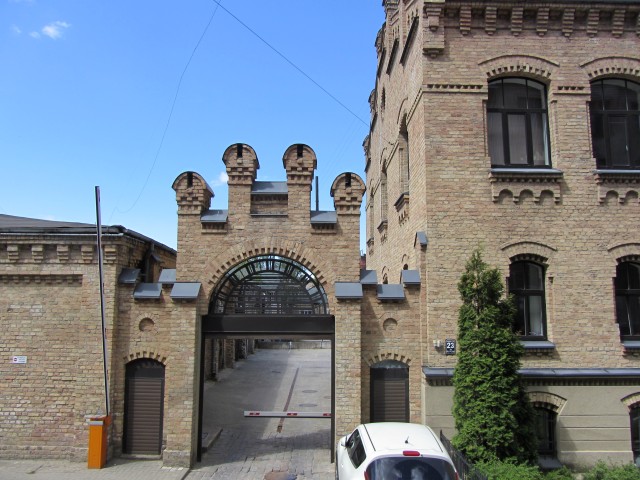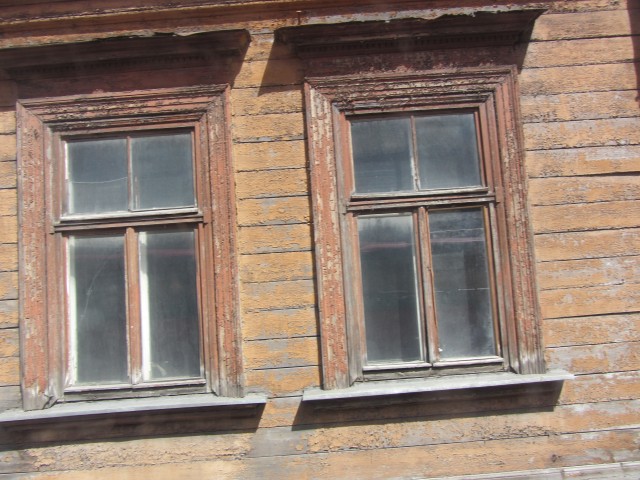 This is the hospital where Bridgin was born.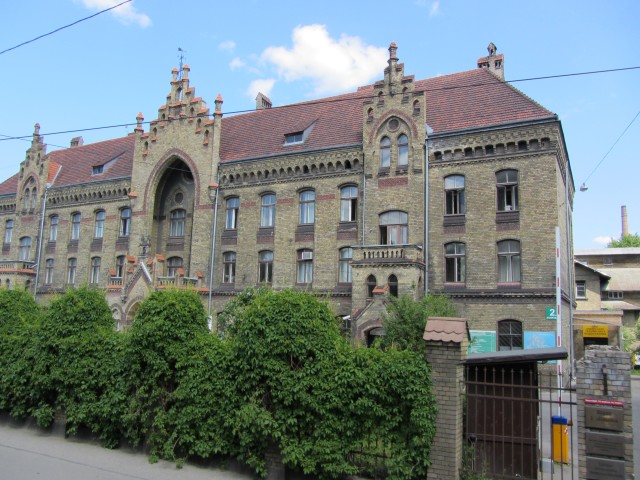 See, I don't always seek out graveyards. Sometimes they just happen.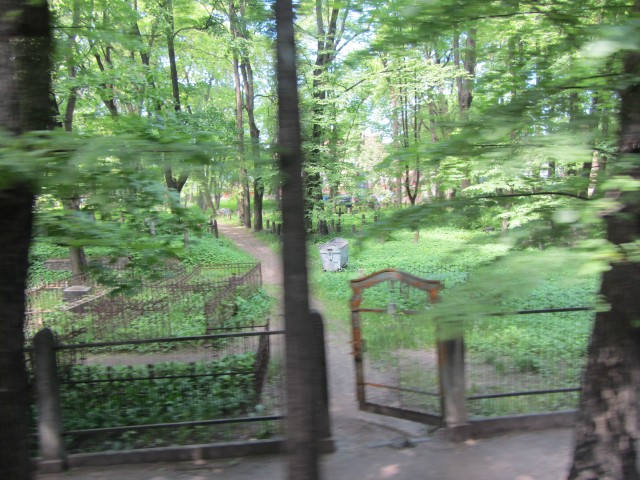 We happened upon an elegant courtyard restaurant called Garden something – Gardenia? and had light fish dishes. I had halibut with lemongrass, Bob had a pike, and Bridgin had the French onion soup with a vegetable broth. It was a windy day and when the server ground pepper over my dish it flew right into my eyes. I decided to suck it up, because I am a guest on this trip and I am consciously trying to avoid drama. Then the wind blew over a giant iron parasol and it landed right on my head.