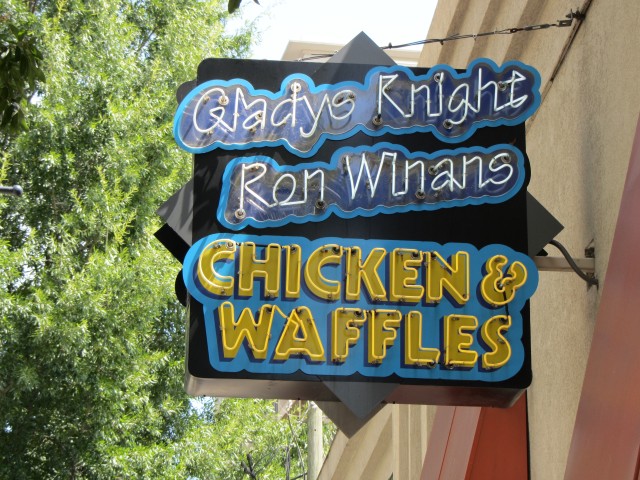 Gladys Knight and Ron Winans opened their Chicken & Waffles with her son Shanga Hankerson. Shanga, who started out working in his father's butcher shop, continues the tradition today.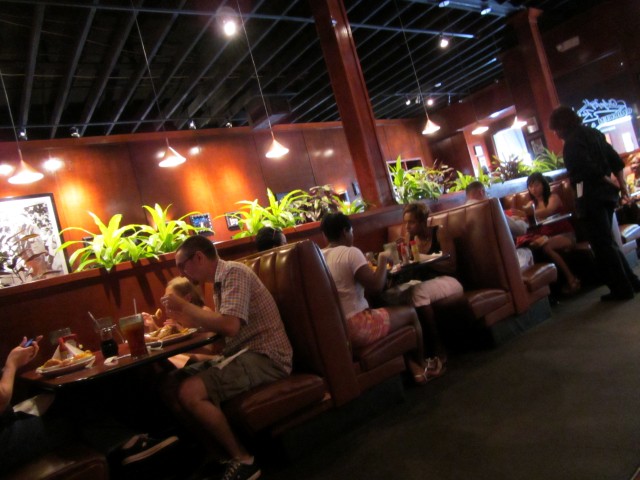 The decor is upscale coffee shop, and the clientele is diverse, from tourists to a big, hunky sports team that I got caught in the middle of as we squeezed through the front door. When they realized they were bouncing me around like a pinball and apologized, I was breathless, "That's OK. I can probably stay here for about 5 more minutes."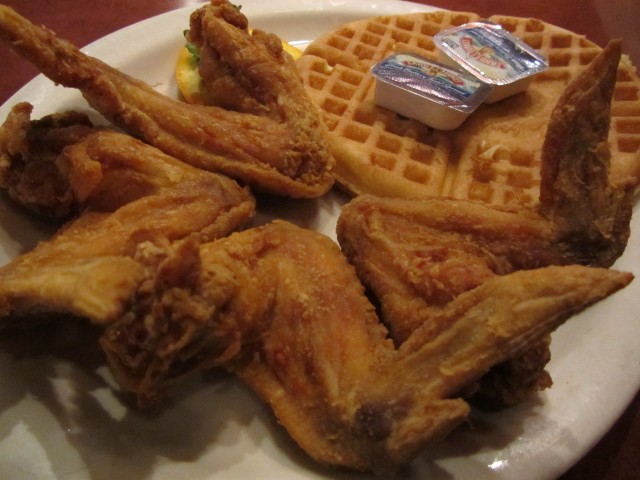 Once I had settled in and cooled off with an unsweetened tea, I ordered the Midnight Train: Four southern fried jumbo chicken wings and one Original waffle. I call these giant soul food chicken wings "bat wings". The catfish and shrimp and grits both looked tempting, but if you are in a restaurant named after a dish, you should probably order that dish.
The chicken had that same Atlanta-greasy-but-in-a-good-way crunch. But I am an LA hometown girl and I have to say Roscoes has the better waffles. Although the imprint was pretty cool. Golden Malted.