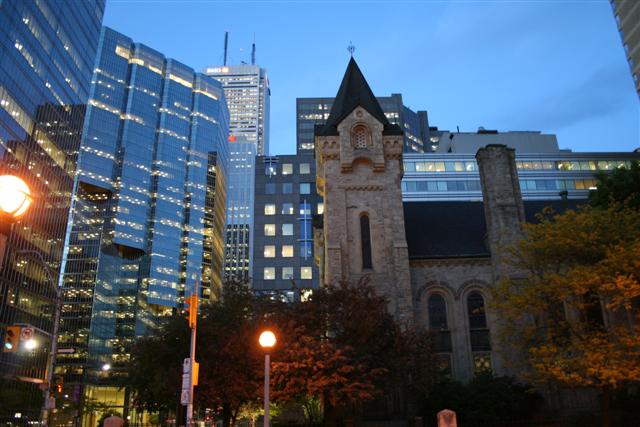 On Tuesday I took off for a little solo exploration. I lucked into a killer room at the Westin Harbour Castle – if you are going to Toronto, this is definitely the place to stay.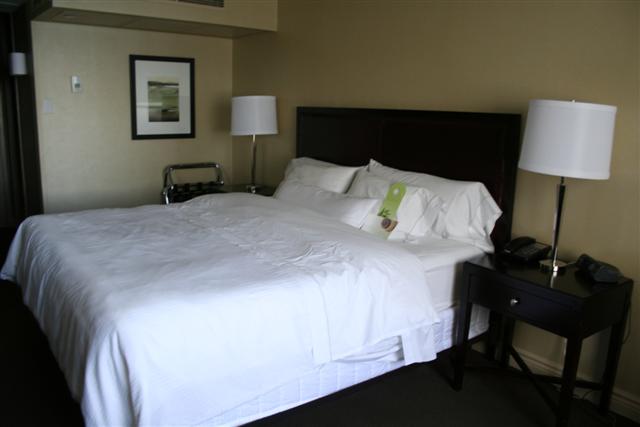 The view from my room: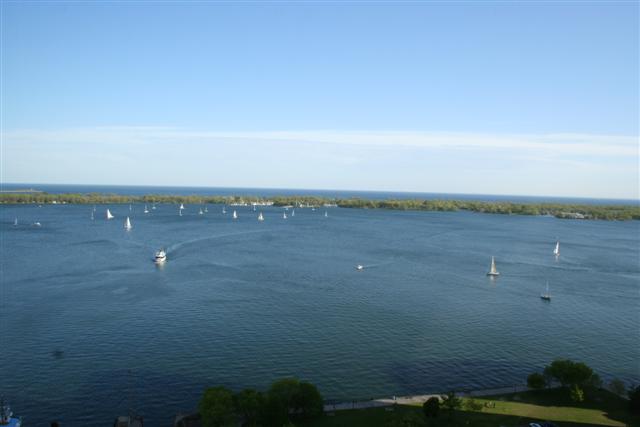 I headed over to the St Lawrence Market to Paddington's for a peameal sandwich. Remember the backbacon Bob and Doug McKenzie were always talking about? This is real Canadian back bacon.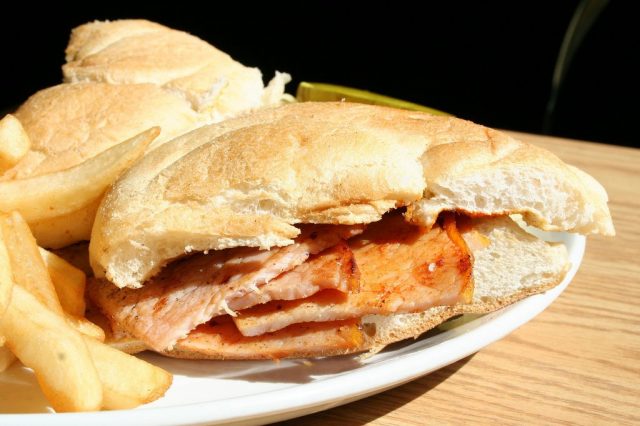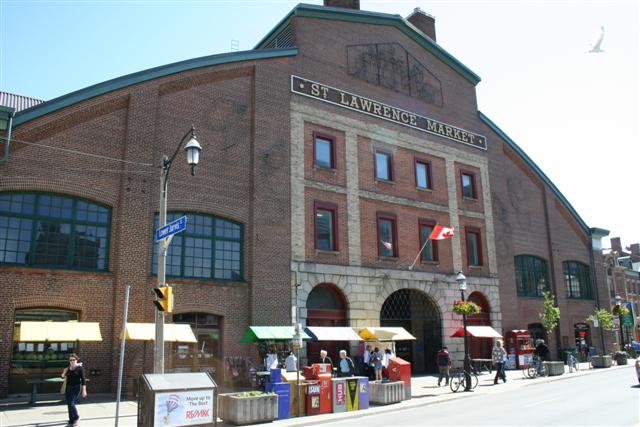 Butter tarts are a Canadian specialty similar to pecan tarts. They can be served simply, but are usually baked with raisins and walnuts in the filling.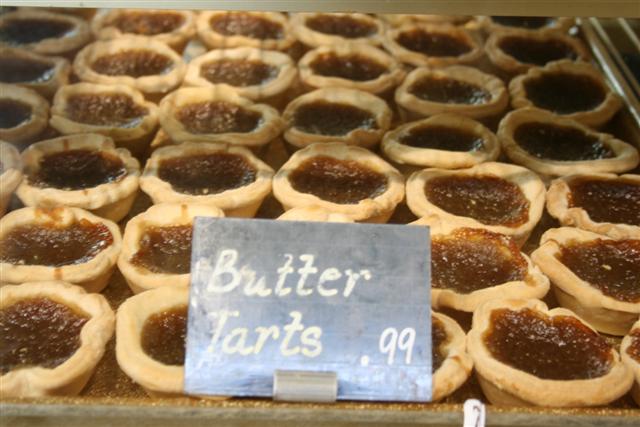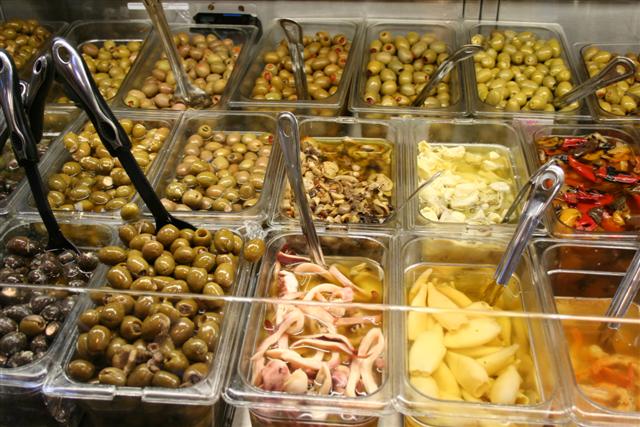 Cheese-stuffed peppers
At the St Lawrence Wine Market the process of pressing ice wine was explained to me in a strong  accent, "We have to wait until the grapes, they freeze for THREE days. Then we hand-pick the grapes. Then we press the grapes. You get ONE DROP of liquid from each grape. With the red wines, you have to get the skin. You know how hard it is to get a drop of liquid from a frozen grape skin?" Because I am a sucker for a colorful story, and because it did sound pretty hard I bought the wine.
Alex Farms, whose theme was "An adventure in cheese" had an interesting Guinness cheese.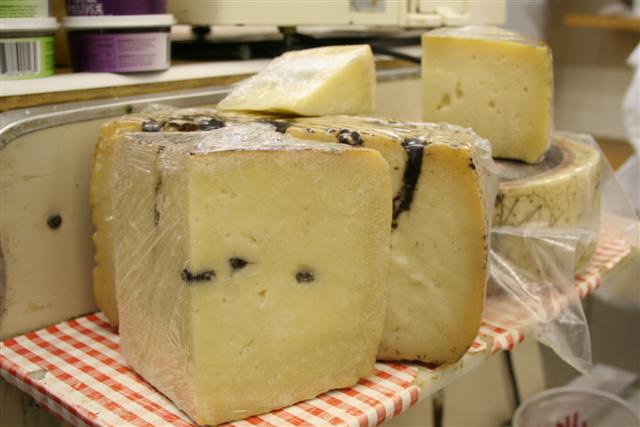 That night I had dinner at the Asian fusion restaurant Monsoon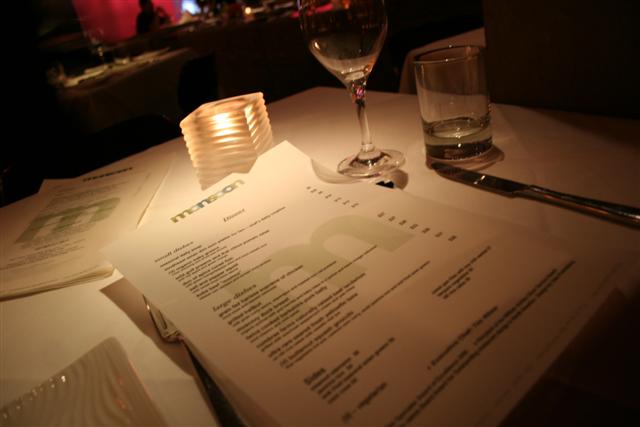 I was surprised to see such a well-reviewed restaurant so empty. But that turned out to be the case for most of Toronto. Tourist traffic is down and cabbies were fighting over my fare.
I ordered a flight of sake. They had 2 flights, as well as wine flights.  The Tozai "well of wisdon" was very gentle. Onokoroshi junmai daiginjo "demon slayer" sake had one hell of a kick. It had a "raw silk" texture. I am still not a big fan, although I enjoyed the Moonstone Asian pear-infused sake. The Nigori Pearl antique-style, which was roughly filtered, was kind of like what I imagine the liquor you make in prison by spitting on fruit must be like.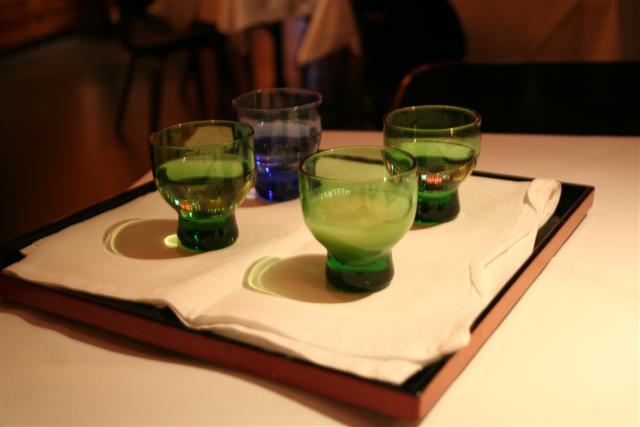 I started with a dim sum platter that was kind of a disappointment. The chicken satay was fine, but the beef satay was pure gristle. If you're only going to offer one single bite of beef, it should be the perfect bite. The fried shrimp dumpling, Thai fish cake and salt-cured salmon with the texture of tapioca weren't worth more than a test bite. But the papaya salad was refreshing and delicious.
The tempura vegetables cooled quickly, and probably should have arrived as an appetizer instead of a side dish.
Pork belly is normally served in French restaurants; it worked well with Vietnamese flavors.
I wasn't sure what to do with myself after dinner. But I looked up and the answer was right in front of me.
I am not a stereotype
So I have to stand in this Star Trek thing and the guy says "I'm going to check you for explosives"
Suddenly, hard jets of air hit me right in the face and I make a sound like, "Aughhhh!"
The guy says, I told you I was going to check you for explosives."
I asked, "Why would I hide explosives on my face???"
Phallic symbol, what?