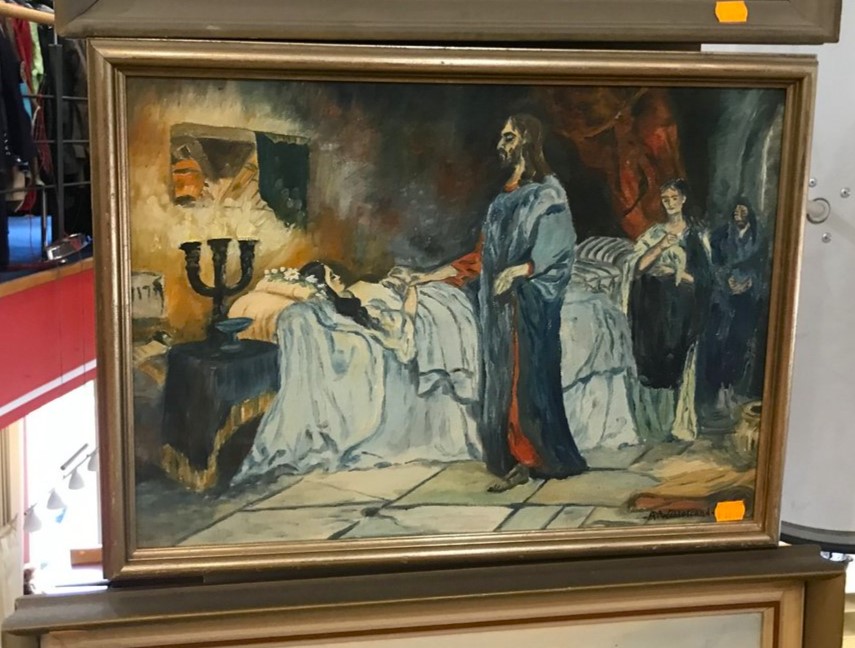 That little shop in the market whet my appetite for some thrifting and I found several places within walking distance. I like taking pics of the buildings as I wander. I felt very safe just creeping down empty lanes and alleys.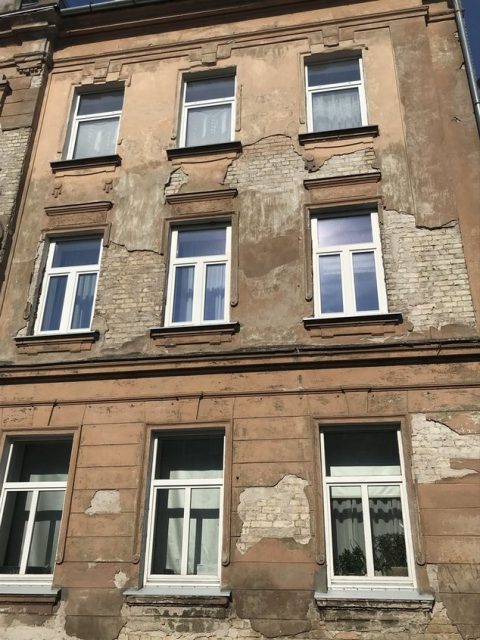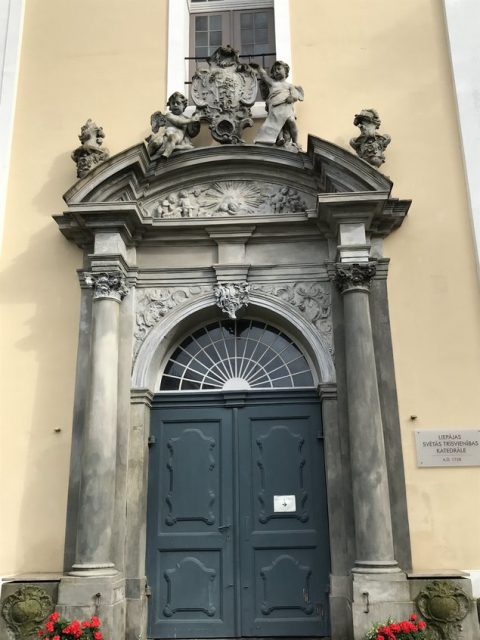 I liked this painting. I was looking for one like it for ages for my retired seafarer room.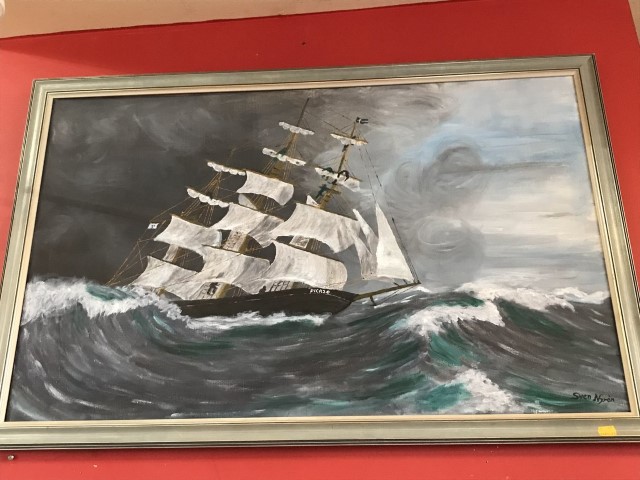 Another painting that caught my eye…why is the angel forcing that child off the cliff?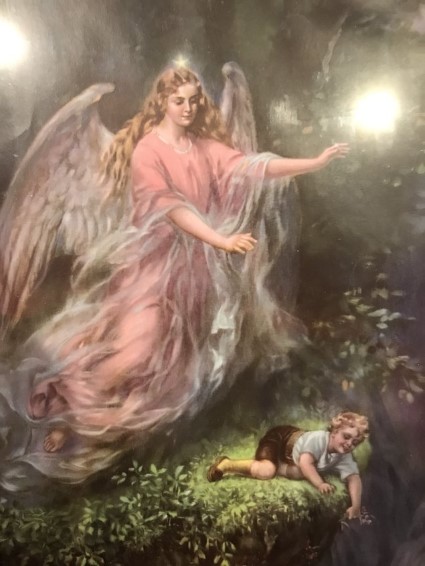 I loved this little person, but they were super heavy. I can only buy small and lightweight souvenirs.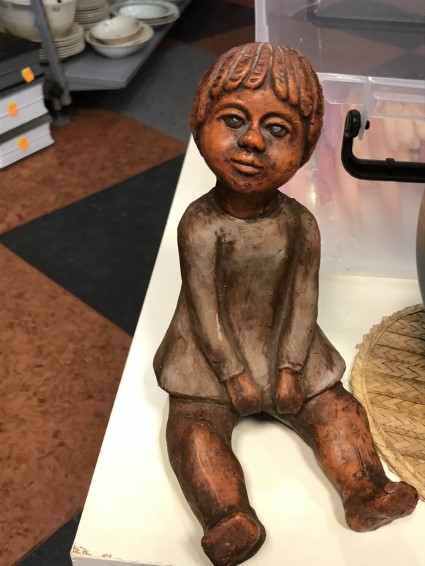 I did buy one of these. It seems like the back should be open for you to store your garlic, but it's a purely decorative anthropomorphized garlic.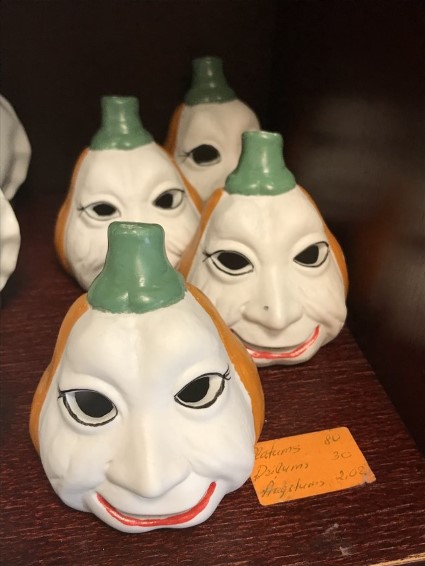 There were lots of trippy figurines.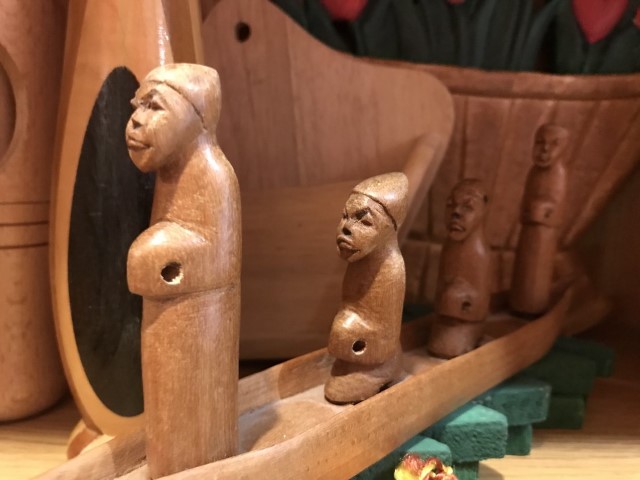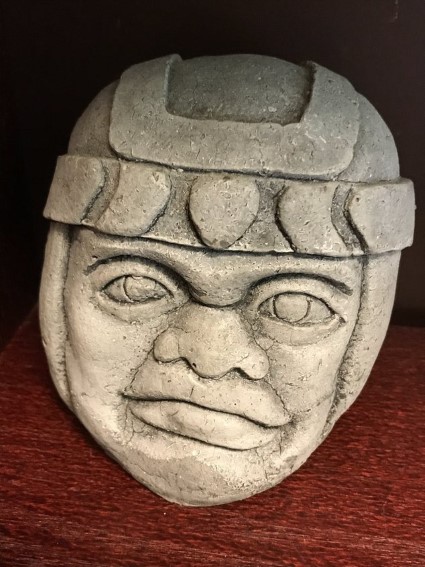 I was naturally drawn to the albums
IYKYK
and the dolls…
The second thrift store I went to was closed for another 30 minutes and I decided not to wait, but this cat hung out with me for a while.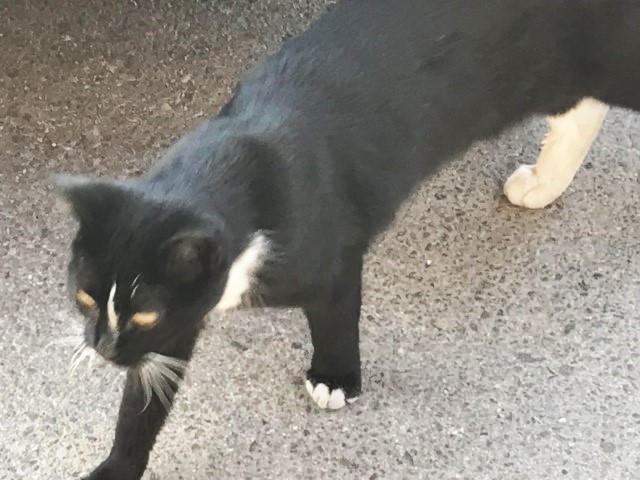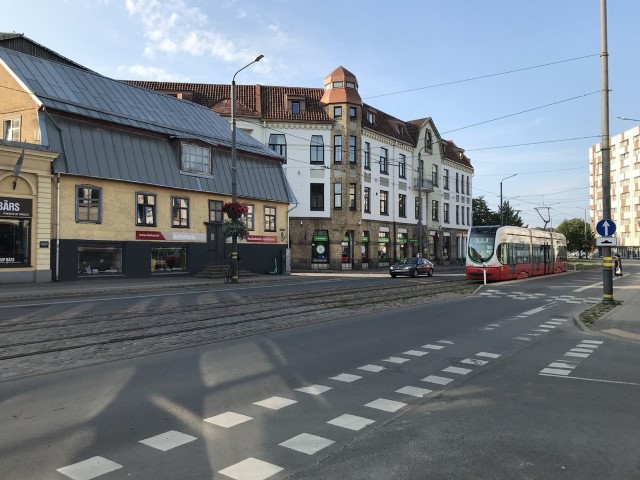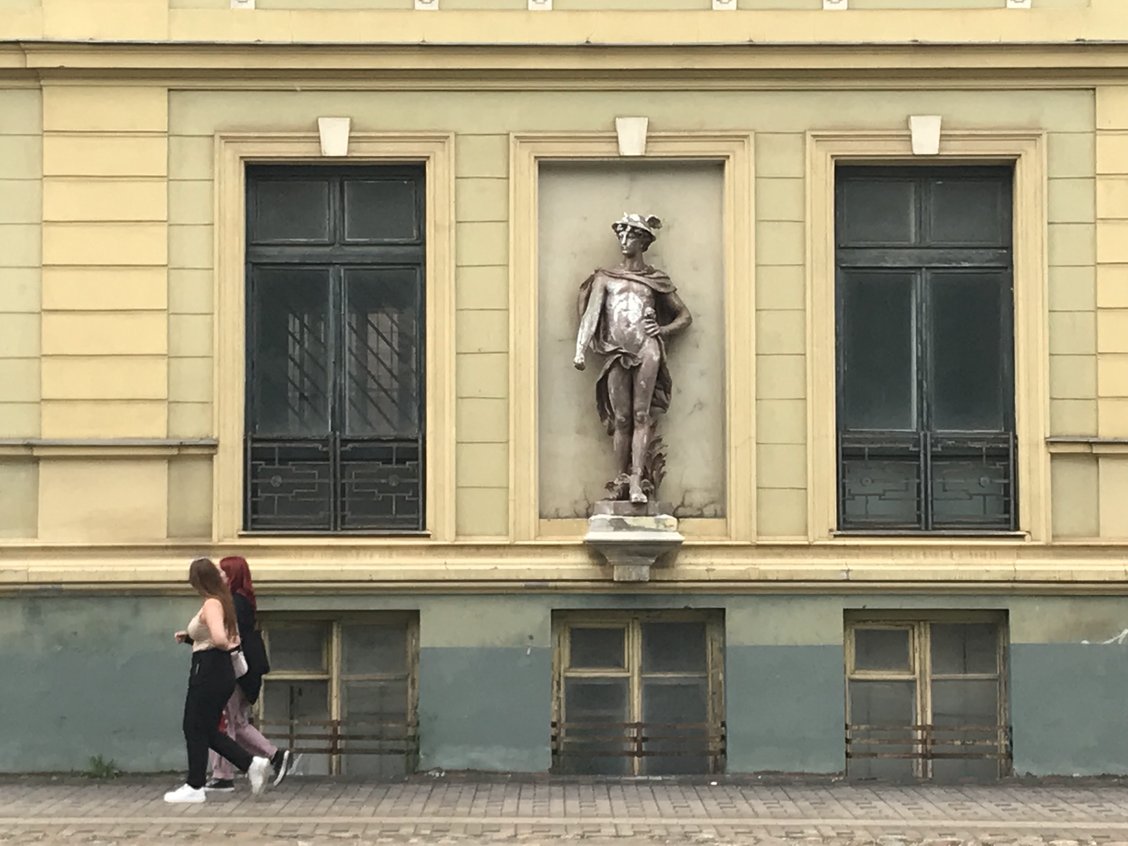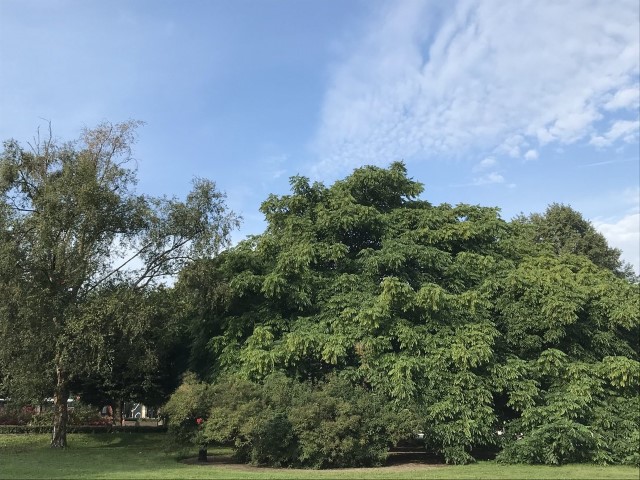 Afterwards I had lunch in a hipster Asian fusion place called TEIKA, where I was finally able to explain to someone how to make real iced tea!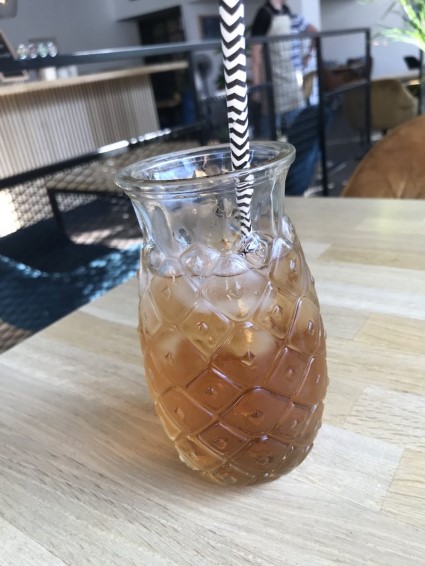 There were gladiolas everywhere. We didn't know where the fields were, but it seemed every single person was casually carrying a bunch home from the market.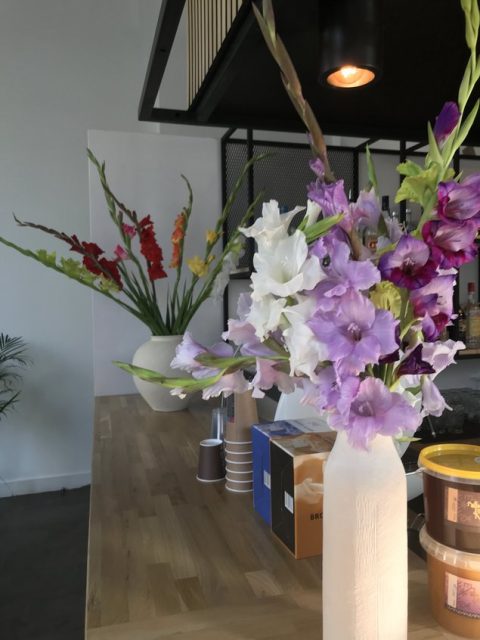 I started off with their delicious wild mushroom soup, which I had ordered to go the other day and had to return for. It has little pate choux dumplings in it.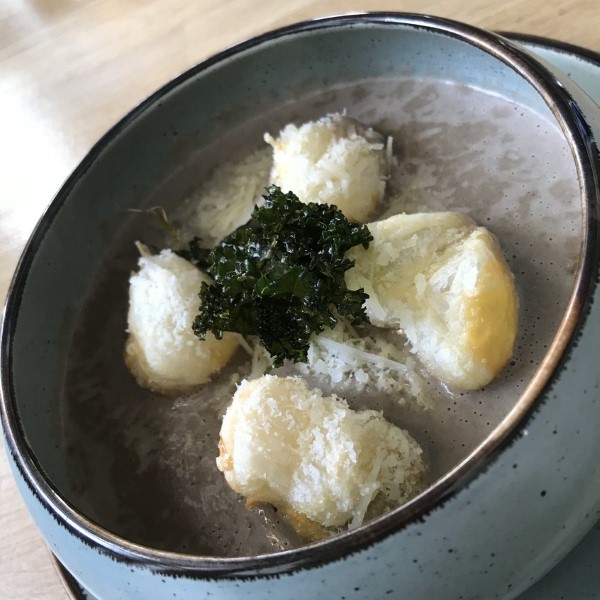 Followed by shrimp in a buttery sauce meant to be eaten on French bread.
I ended with a salad that had many of my favorite ingredients: dried cranberries, raspberries, almonds and arugula, but it was advertised as burrata and seemed to be whipped brie. Very unusual. It was topped with an adorable chunk of honeycomb.