We had a lovely day visiting the outdoor market, then hit the grocery store, which I always find fascinations. Just like last year, there were huge jars of chanterelles for 4 Euro, and this year they had boletus.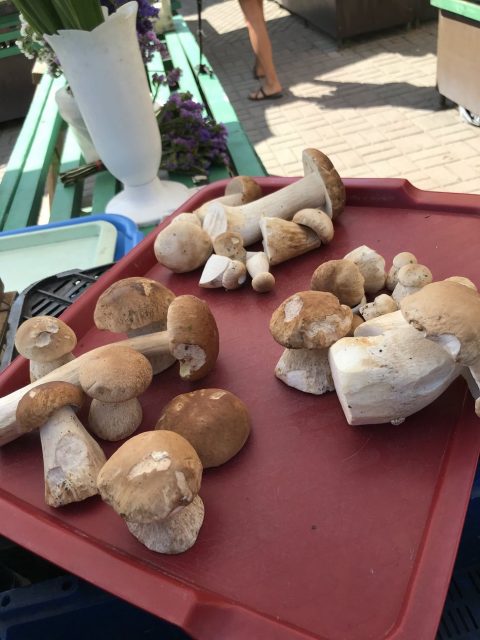 The mushroom monger wanted to take a selfie after I asked him if I could photograph his wares.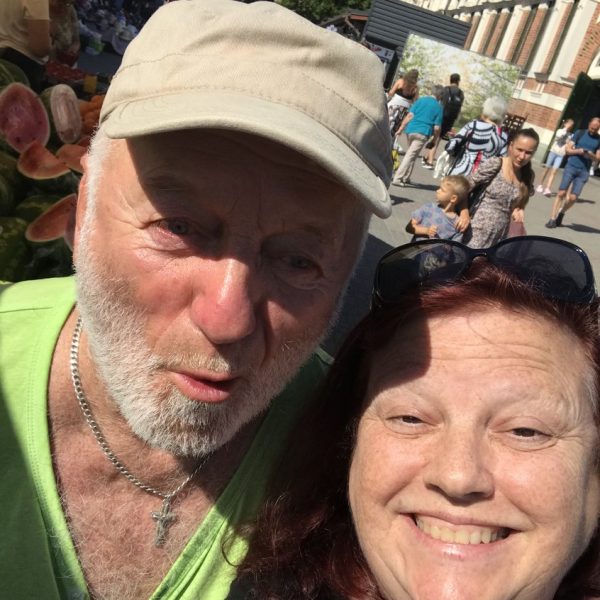 Last time I was fascinated by the pictures in a closed thrift store. It was open, and I went in. With the current anti-Russian sentiment, I was very surprised to see this.
I love the market!!!!
We then hit the grocery store. I could peruse grocery stores for hours.