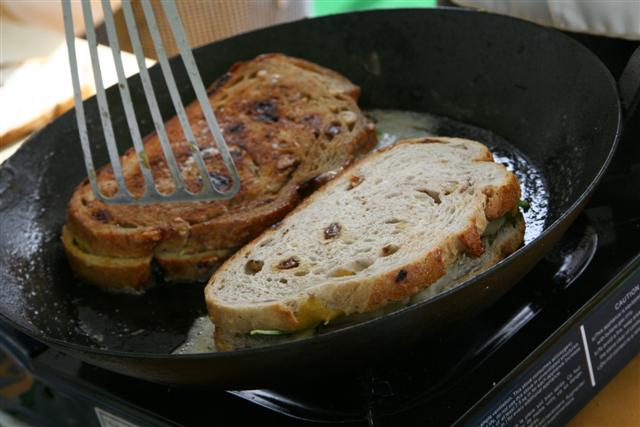 I spent some time with the guys from The Foundry, kings of the world's best grilled cheese sandwich, last weekend at LA Magazine's Food Event. I'm serious about this sandwich. They even have the trophies to prove it. Check out Josh McKnight as he rocks the grill.
 2. Add arugala and tomato confit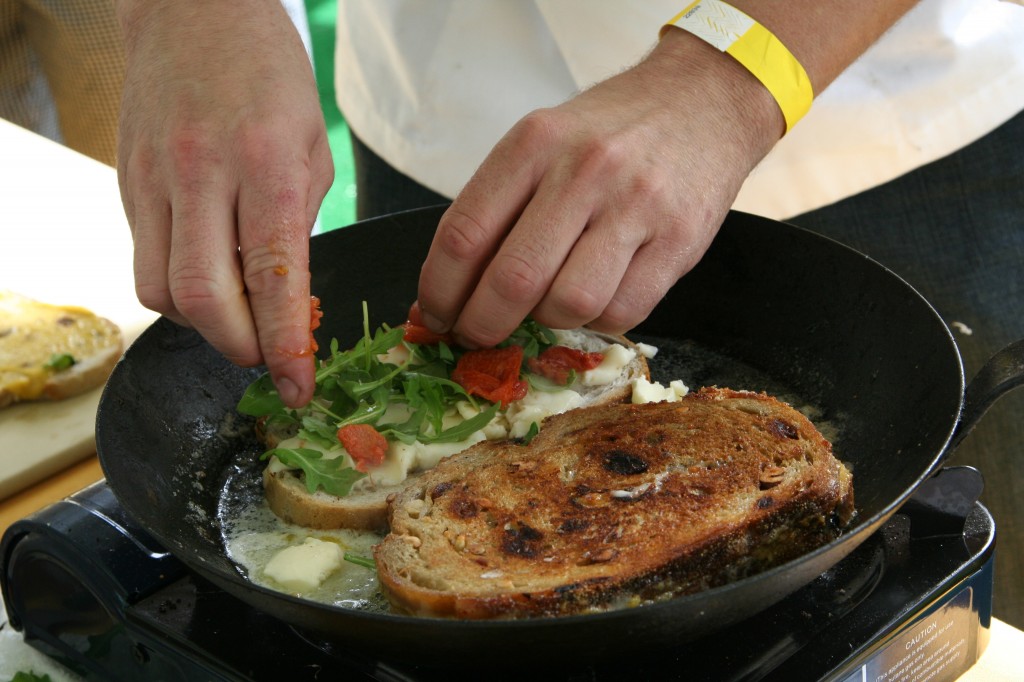 3. Add second piece of bread and press down firmly to seal.