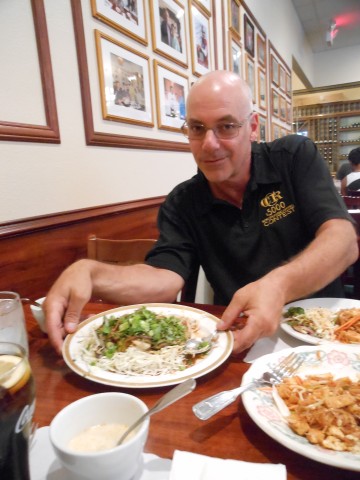 My friend Nick, who I've known since I was 14 years old, picked me up at the airport – the test of true friendship. We had lunch at Lotus of Siam, which was recommended to me by Roadfooders. It's really hard to find. Look for a long beige building and drive around back, it's in a big minimall, which I know is an oxymoron.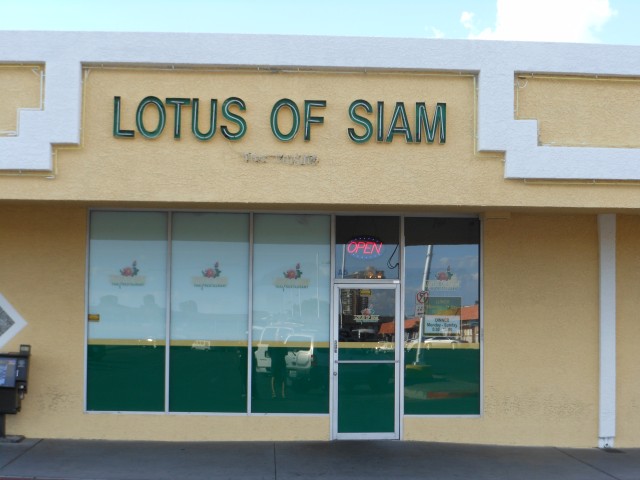 We ordered some usuals — tom kah gai, yellow curry chicken and pad Thai. They were all good, especially the pad Thai, which is made with vermicelli instead of flat rice noodles. But living between Thai Town and North Hollywood, I didn't see what the fuss was about. Until I tried the catfish. The catfish, which was covered with a chili paste, was light, flaky and meaty. It was delicious! I would absolutely come back for that dish. Now I see what the fuss is about.
Next Nick took me to one of those fantastic places only locals know about – an old-fashioned tiki bar!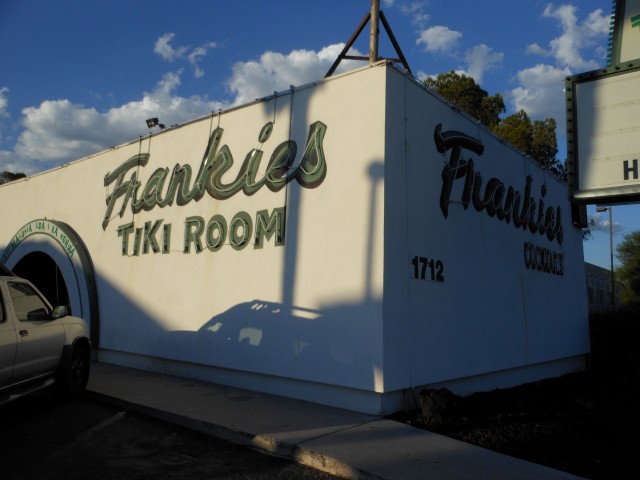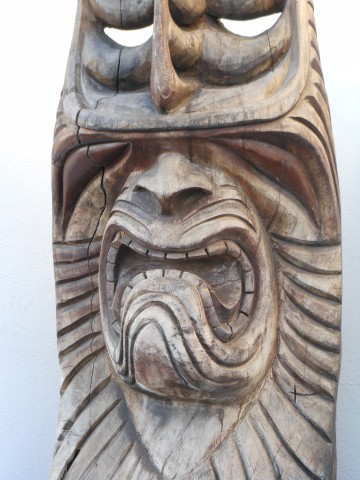 I had something with blue curacao, then a coconut drink sort of like a ChiChi. But it was NOT blended. The bartender believes blenders do not belong in bars.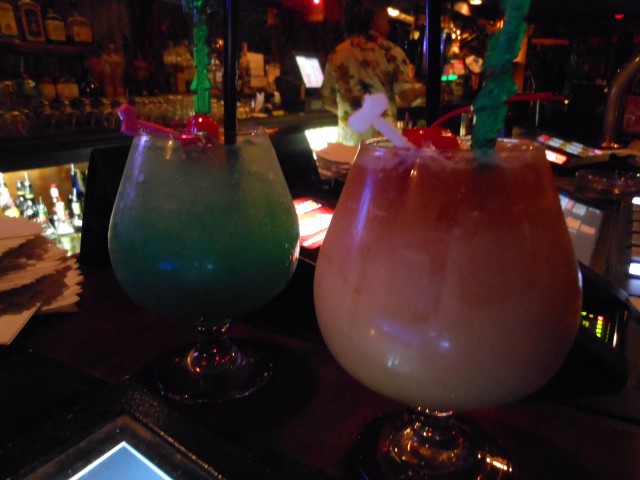 The music makes you want to dance, but the cozy hideaway is hardly a dance club, so you just groove where you stand. There are also cool videos showing on the TVs, a welcome relief from sports.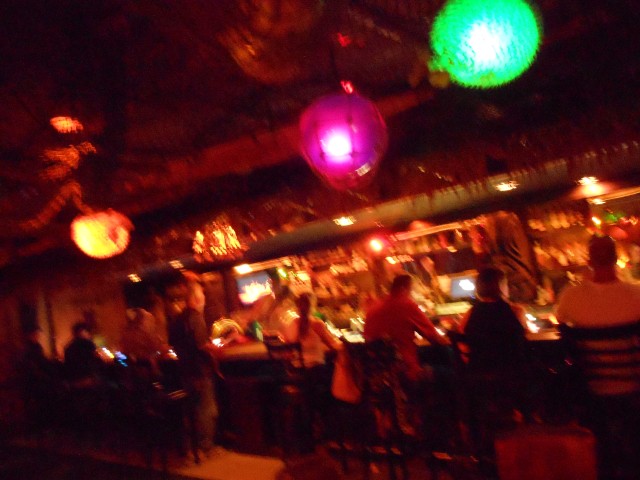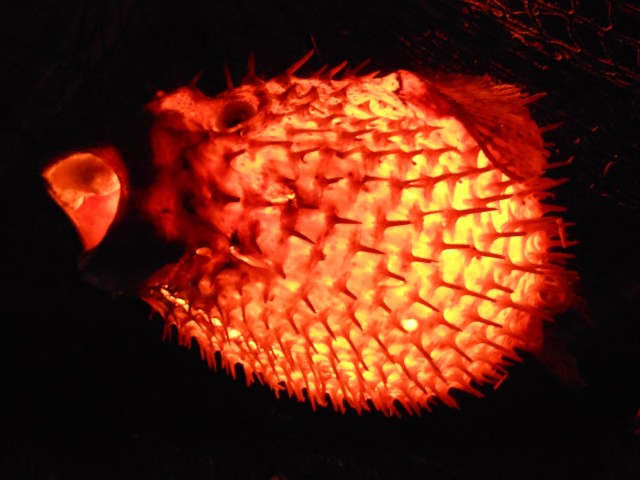 After I got a little tipsy and warmed up for some serious pinball, we went to The Pinball Hall of Fame, 10,000 square feet of pinball!
The Pinball Hall of Fame is an attempt by the members of the Las Vegas Pinball Collectors Club to house and display the world's largest pinball collection, open to the public. A not-for-profit corporation was established to further this cause. The games belong to one club member (Tim Arnold), and range from 1950s up to 1990s pinball machines. Since it is a non-profit museum, older games from the 1960s, 1970s and 1980s are the prevelant, as this was the 'heyday' of pinball. There are no 'ticket spitters' here (aka kiddie casinos or redemption). It's all pure pinball (and a few arcade novelty games) from the past. And since it's a non-profit, excess revenues go to non-denominational charities.
This was a 4-level vertical pinball machine.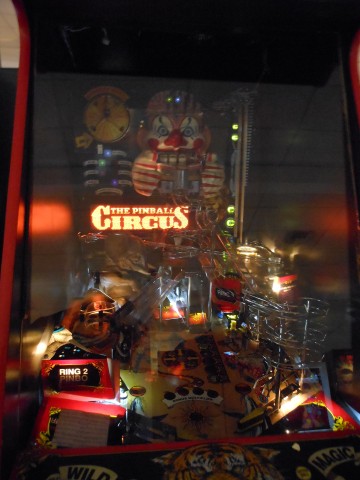 Lotus of Siam 955 E Sahara Ave LV 702-735-3033 Open 1130-2 and 530-10pm.
Frankie's Tiki Room 1712 West Charlston, LV
Pinball Hall of Fame 1610 E. Tropicana, Las Vegas NV 89119 (right across the street from the Liberace Museum),