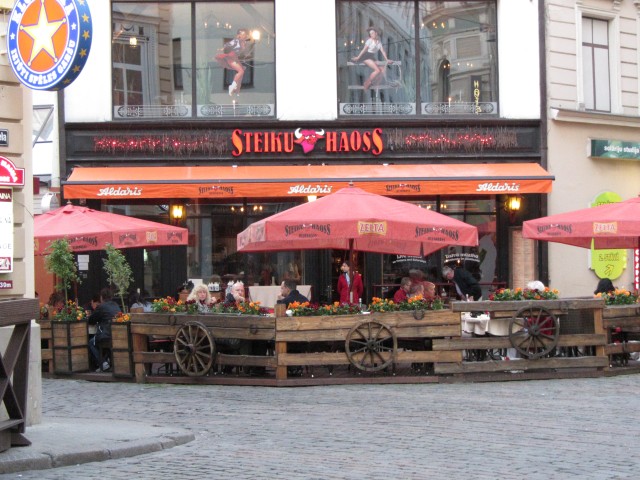 One of our favorite examples of "Latvish" is this Steiku Haoss. It's and American "theme" restaurant and we thought what the hell. Sitting amongst the Old West Americana listening to Johnny Cash I realized why we were so comfortable in Latvia. Bars crank Hendrix and the Doors, and everywhere else the national music seems to be American Muzak. So much so that we have started playing Name That Tune…"You Were Always on my Mind!" It's hard to feel like a foreigner in a place that seems like an ode to America.
OK, so yeah, umm steiku haoss…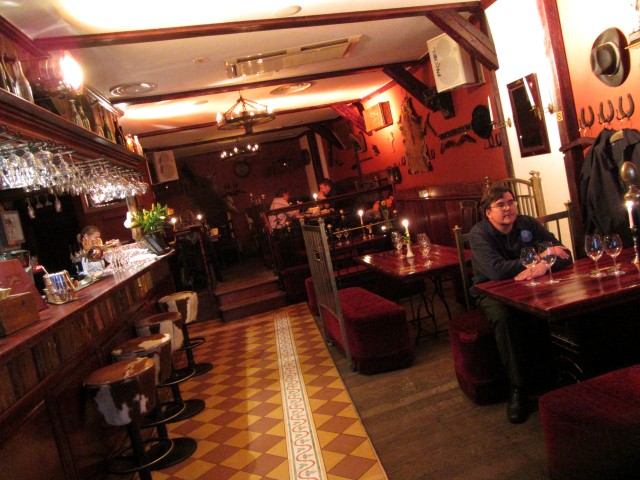 mm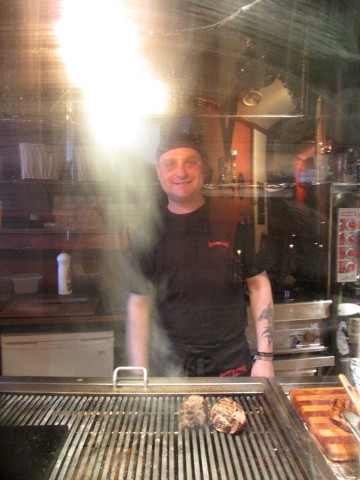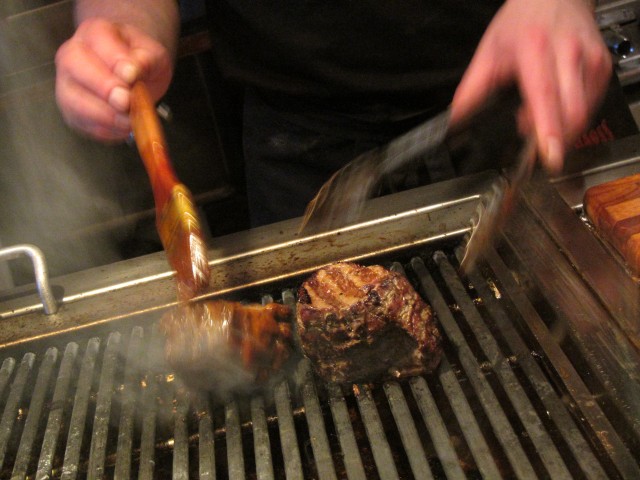 I ordered the filet mignon, which was kind of small and coated in a sweetish glaze.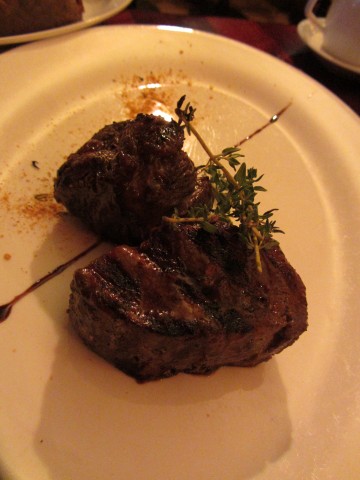 Bob ordered salmon papardelle and this came out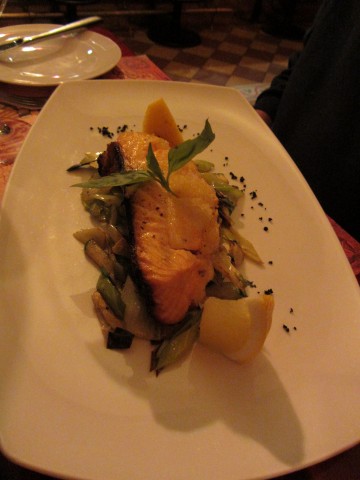 Then this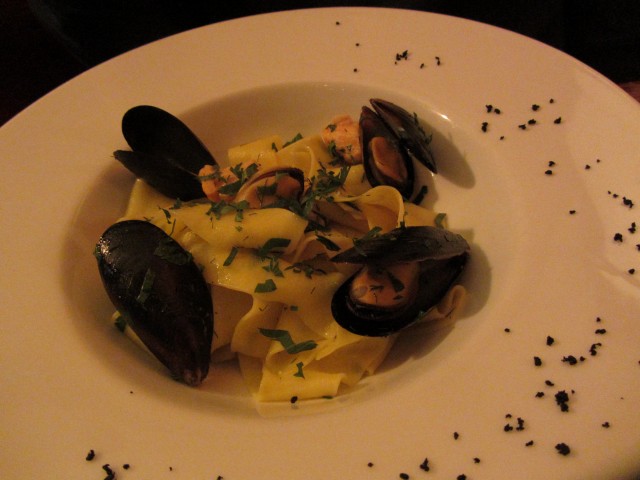 Compared to the other places we have eaten, it was the least friendly and most overpriced. Hopefully that says more about the neighborhood than America. We are in a fun, partying tourist area. If this is New orleans, we are staying on Bourbon Street.