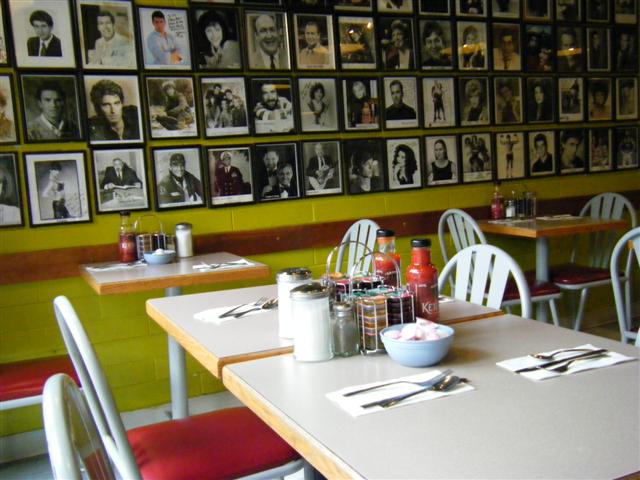 OK, first of all let me warn all of you that this is my computer set-up right now. So forgive the spelling errors.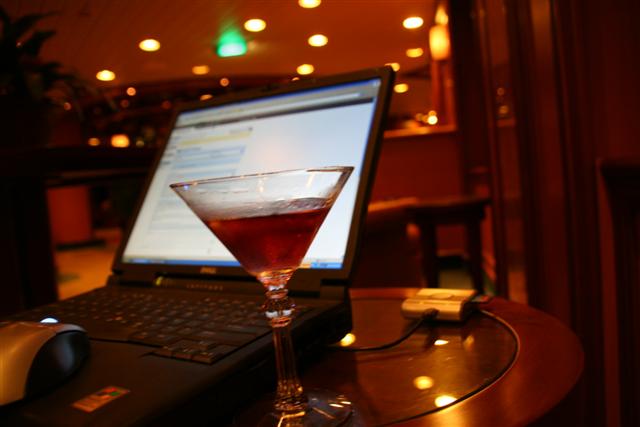 The flight, customs, everything went smoothly. Our room at what looked to be a cheesy Holiday Inn rocked – it was a suite, and we were right in the center of the gay neighborhood! Yay! Good food, safe, clean streets, and it is always easy to find a place to buy condoms! Gay gentrification is good for EVERYBODY.
I was kind of dazed from only 30 minutes' sleep on the plane after 48 hours awake, and didn't feel like wandering around just to check things out. So I let my mom and her 2 neighbors, Ralph and Mary Ann, take off and I jumped on the internet. Soon I had a promising destination – The Elbow Room, known as the best burger in Vancouver…and it was only a few blocks away!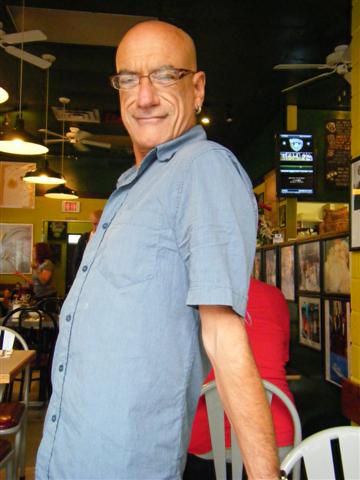 You could tell immediately that this was not your average diner. The waitstaff are known for "abuse". But it's more like teasing, which made me feel right at home in a strange city. It was around noon, so I could go either way on breakfast or lunch. There was a risque-sounding 12-inch pancake but I REALLY wanted the burger. Arghhh. Maybe I could just order both and pick at them.
Not at this place. My server said, "No way can you even take 12 inches. I'm bringing you the 6-inch pancake."
I argued, "I want the 12 inch AND the hamburger!
That was too much! I had crossed the line!
He said, "Oh, I get it, you're being BAD. We have a BAD girl over here! Maybe you need a spanking! Do you need a spanking?"
What? What kind of place had I walked into? Soon he had a wild, red-headed cohort with a mysterious Eastern European accent backing him up, "Does she need a spanking?"
By now I was in fits of giggles and couldn't even talk. I was just going to eat whatever the hell they brought me. And like it, if I knew what was good for me. Well they were NOT kidding about the pancake. It was light and airy, dotted with fresh raspberries and blueberries, but I probably ate one fourth.
If you don't finish your meal at the Elbow Room, there is a mandatory fine. I donated a few toonies to their local version of "Angel Food" and escaped corporal punishment.