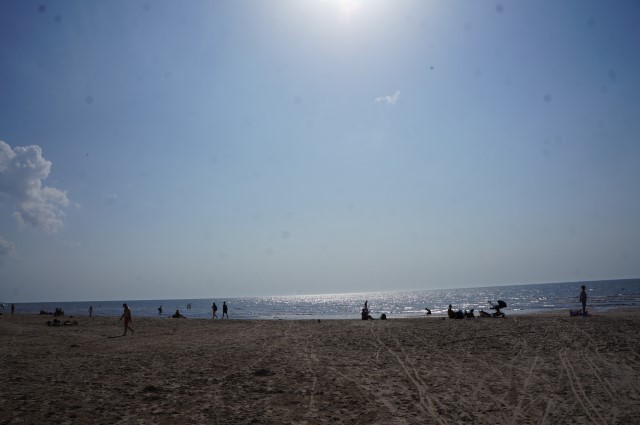 Bob's Mom lives in old Soviet Block housing. It's a bit dreary on the outside, but inside it is safe and cozy. The best part is that it is right across the street from woods and the beach. There is a stream on the other side with swans.
We went to a restaurant in the mall next to the housing called Olive.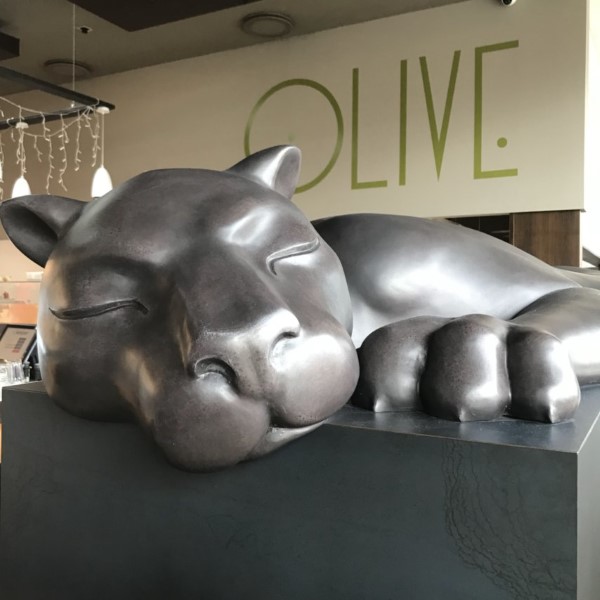 It was kind of international fusion. I ordered Thai noodles that were a bit sweet. Bob ordered a seafood salad that came in a big Parmesan tuille.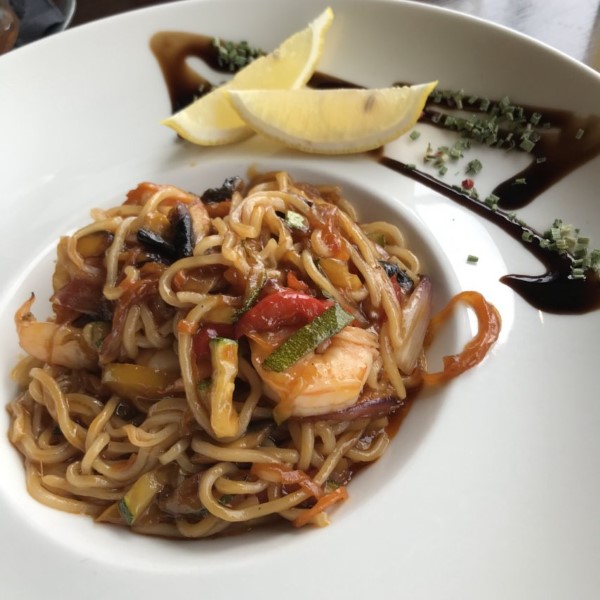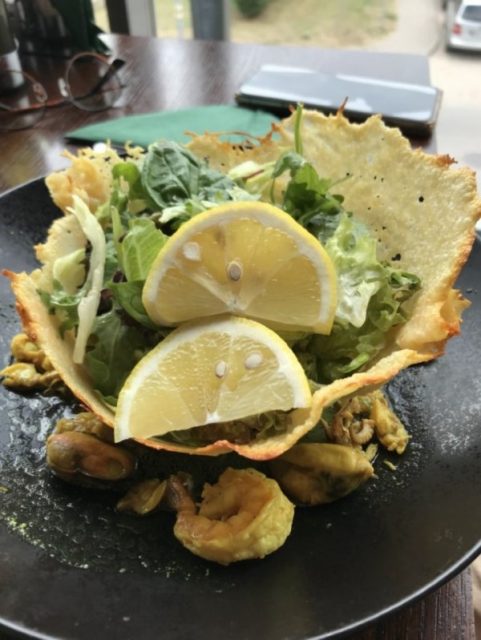 A nice walk through a safe-feeling copse of trees put us right on the beach in under 10 minutes. The water is very warm. We did not go to the Nudistu Pludmale.