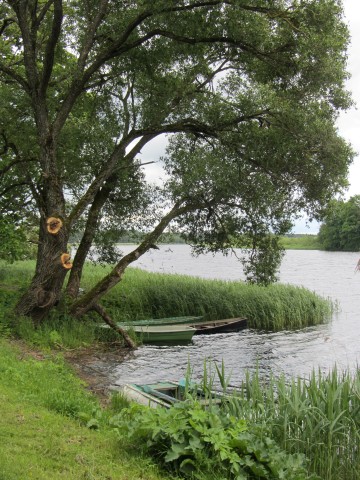 Last night we went to a birthday party for Aija at a farmhouse next to the Lielupe River in Jelgava. The farm was gorgeous. We saw storks and storks nests.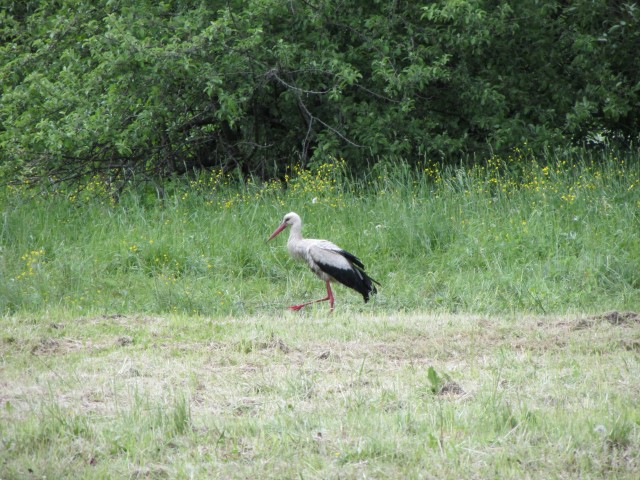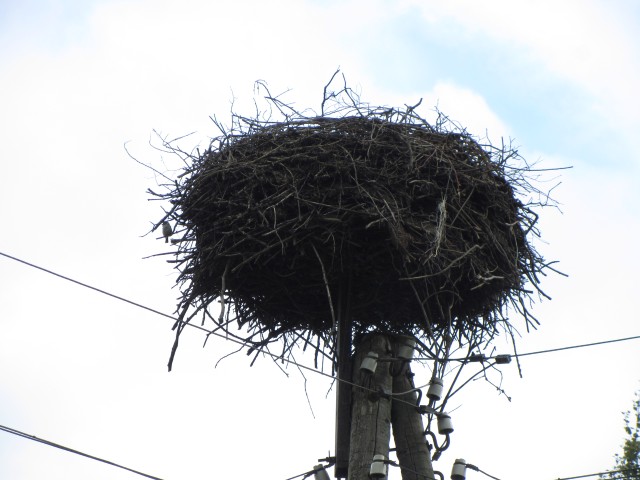 This cat thinks he is a chicken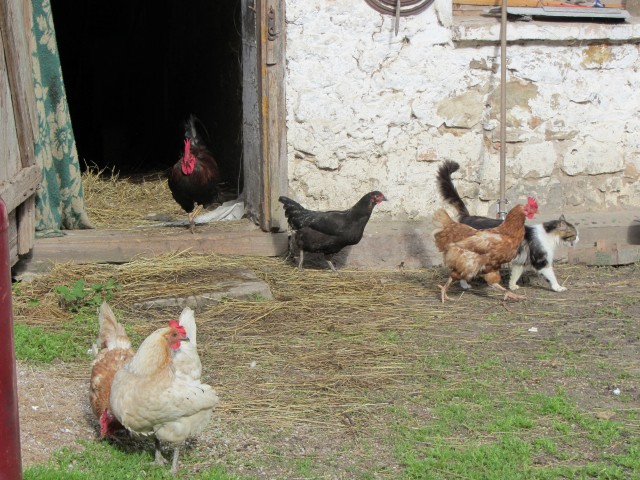 The dinner party was lots of fun, even if we don't speak Latvian.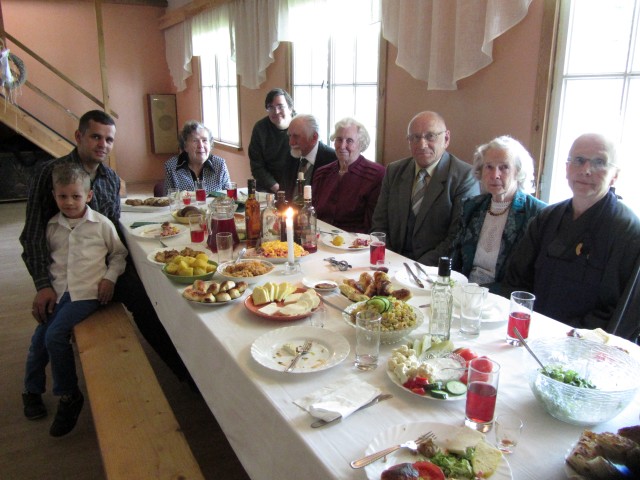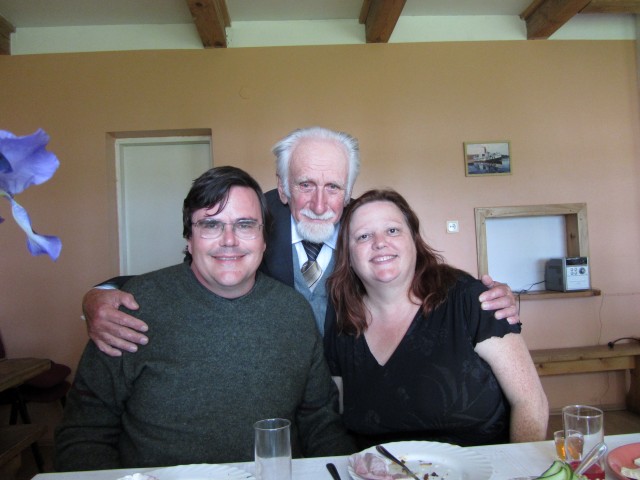 The food was cooked by the owner of the farmhouse.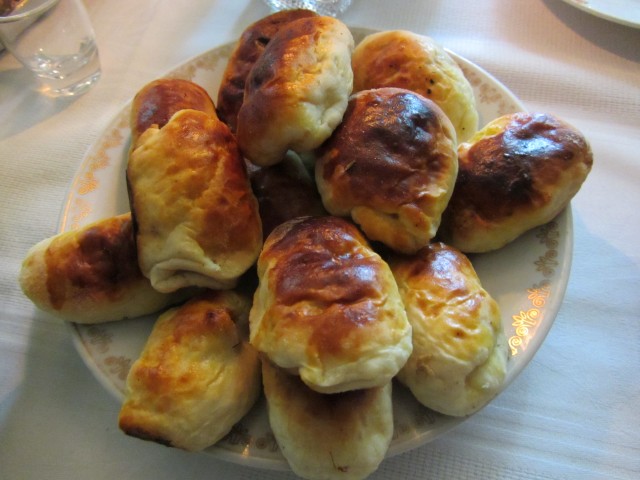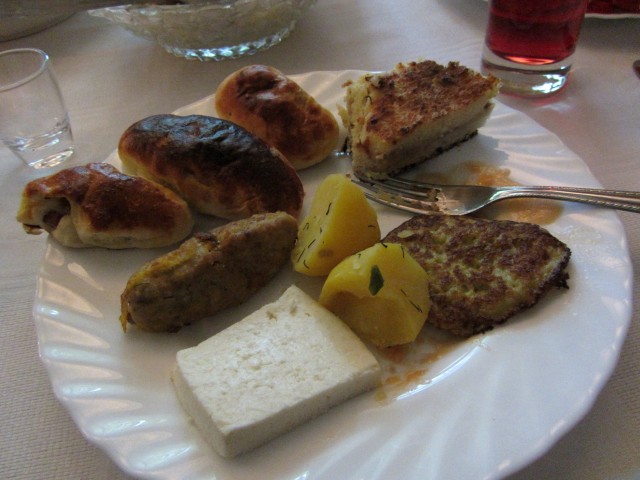 There were ground meat rolls like kibbeh, plus potatoes, latkes, pierogies, homemade cheese and a specialty called herring in a fur coat, which is herring and sour cream covered by beets and chopped hard-boiled eggs. I finally decided I was full.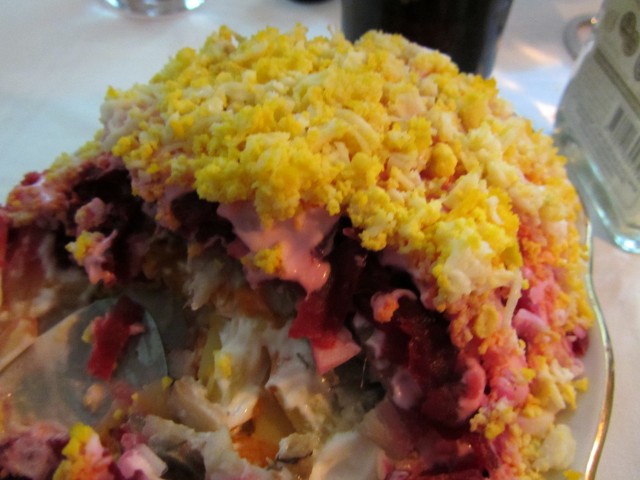 The Latvians kept gesturing and pressuring us to drink more. I had a cranberry liquer and three brandies. Bob was drinking Black Balsam. I was watching them crack each other up, using their hands to gesture. I told Bob, "One more of these and I'll understand them."
Bob said, "One more of these and I'll start talking to them."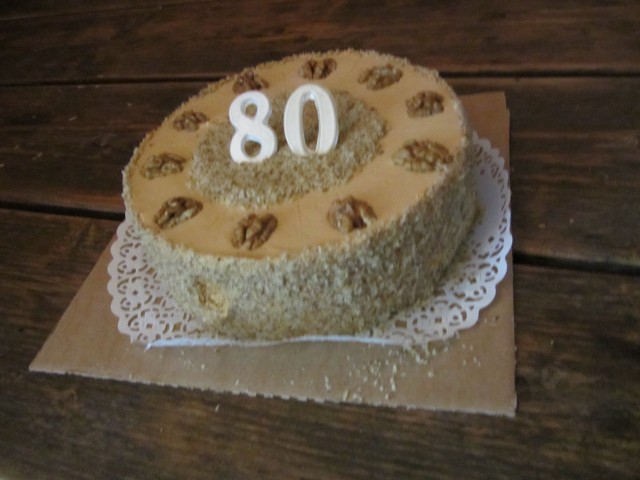 The cake was layered with walnut creme.
They had some old albums and we enjoyed looking at the covers.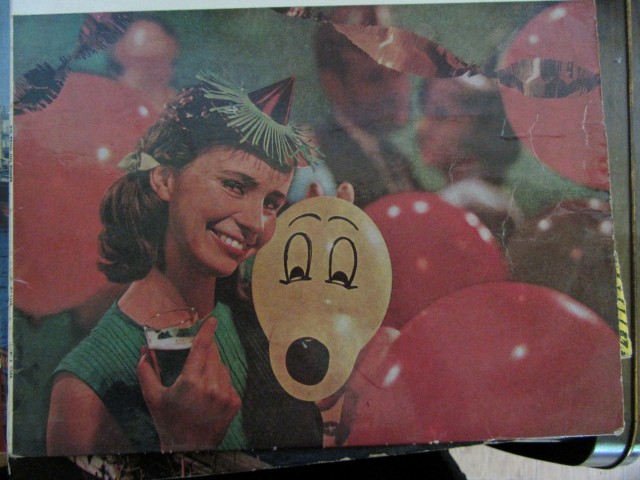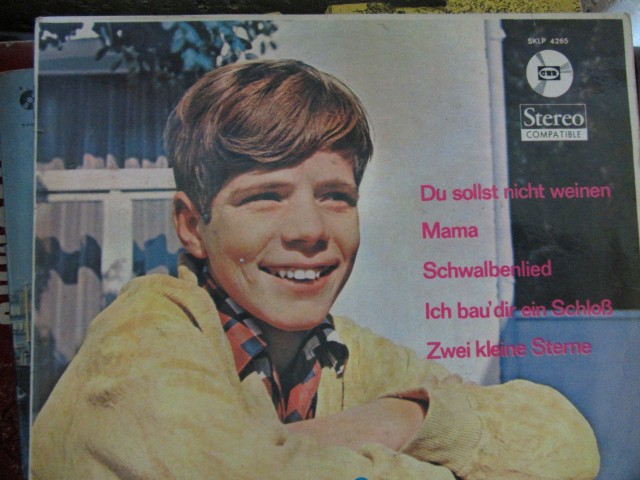 We took a walk with the owners of the farm, and they told us their story. The area around Lielupe River is known as the kettle, because it's where everything boiled over in WWII. The German army was on the side where we were, and the Russians were across the river.
Their father's first wife stepped on a landmine and was killed. The Germans were retreating and didn't want to leave any resources or shelter for the Russians so they were destroying everything. Their grandfather begged them to spare his house because he had a young child. Out of compassion the nazis only burned down half of his house.
Lying awake in the late evening sun looking out the window at the beautiful scenery it was hard to believe this was the site of such carnage. In America it would be like Bunker Hill and military buffs would come visit the site. But there has been so much war in Latvia it's just another farmhouse with a terrible story to tell.