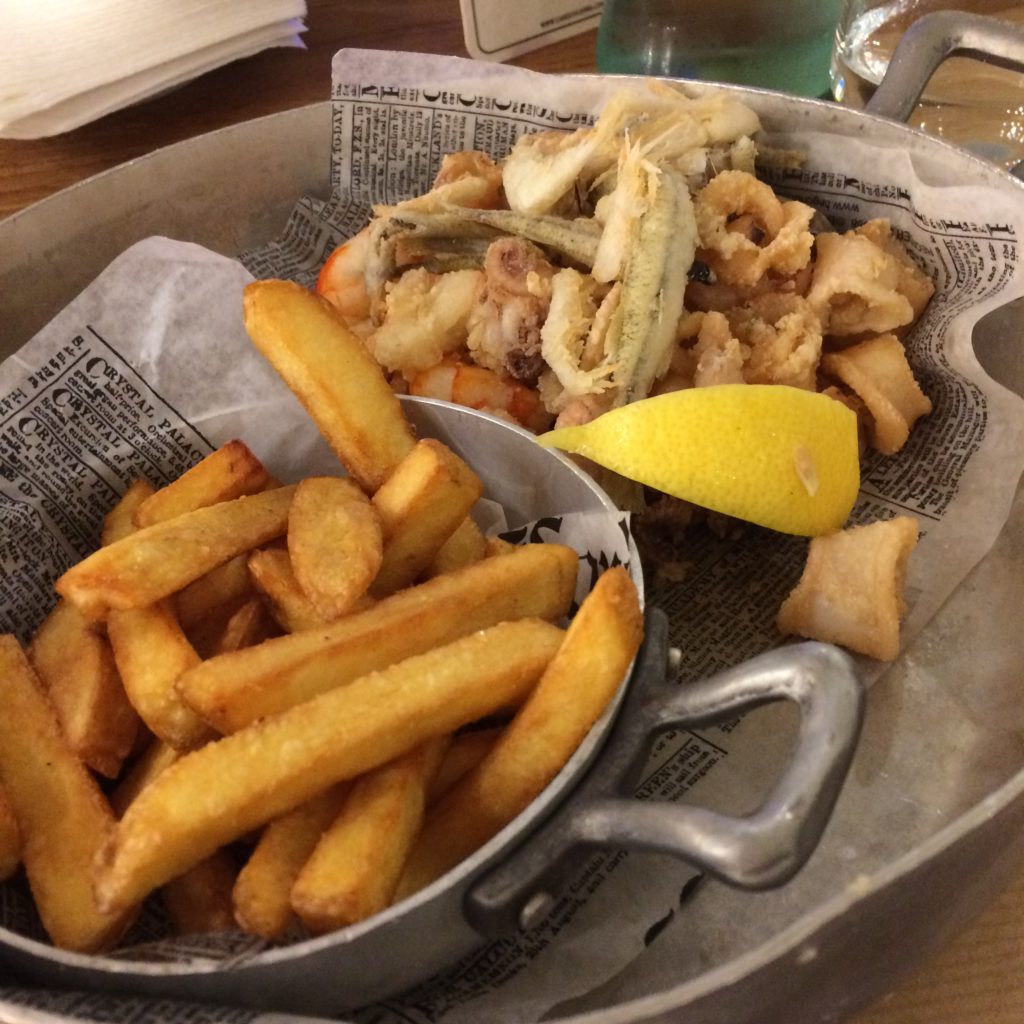 Sadly, the food near my hotel wasn't very good. I guess I used up all of my luck in Rome. But I did have a few memorable meals. If you ever see something in Italy that looks like this, don't bother asking if it's real.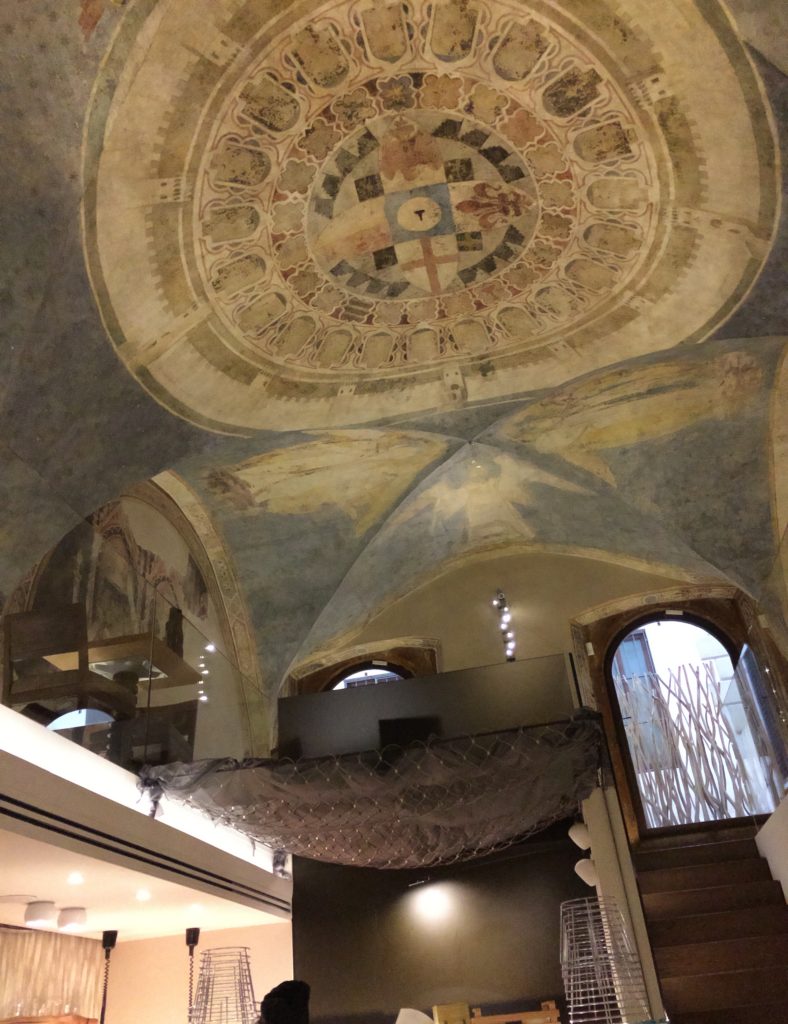 Fishing Lab was a more modern, chef-driven restaurant than others I had encountered on my trip. I sat at the counter and after a while a thin girl with the side of her head shaved sat next to me and slammed down a cell phone that looked like someone had gone at it with a hammer. I thought, "Oh my god, Lisbeth Salinger just sat next to me." She turned out to be a friendly student named Sylvia, who was happy to share food and practice her English.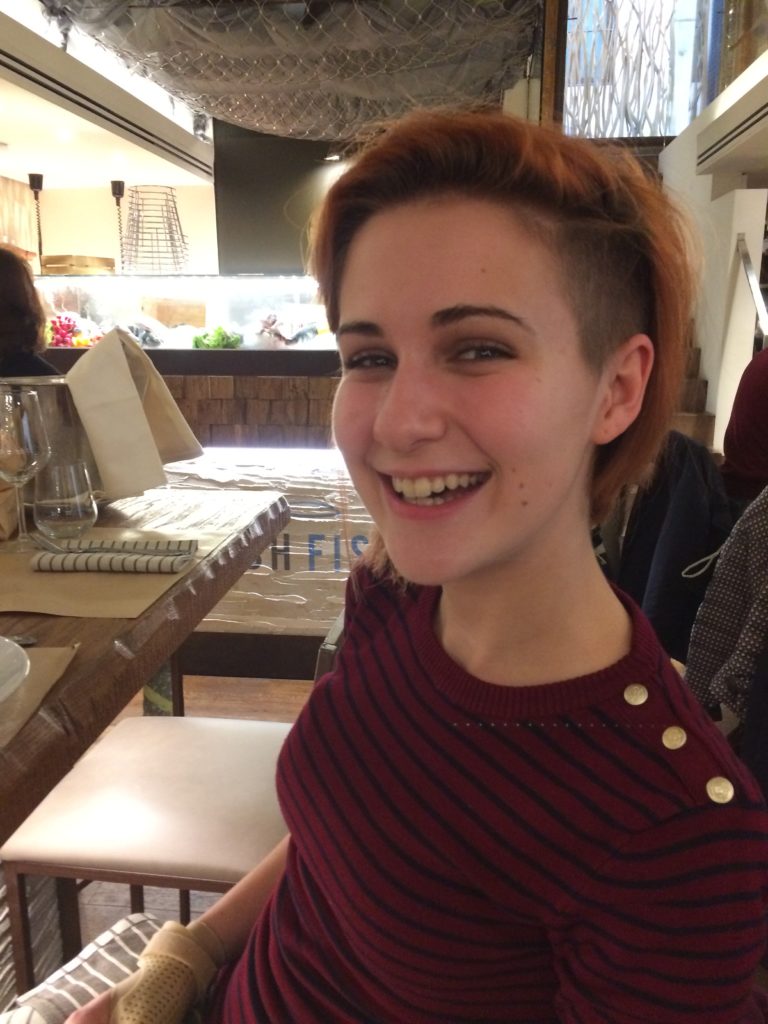 The menu was unusual. One dish was called "Octopus Cordon Bluff: Octopus tentacles stuffed with pecorino cheese and fried in a citrus-scented breadcrumb, served with ginger mayonnaise."I ordered tuna tartare to start and while it was fresh and clean tasting, I couldn't handle too much of that weird stickiness. I had to tell the waitress it was too much for me. She asked if I wanted to cancel my main dish, but I wasn't full — I was just sick of raw tuna.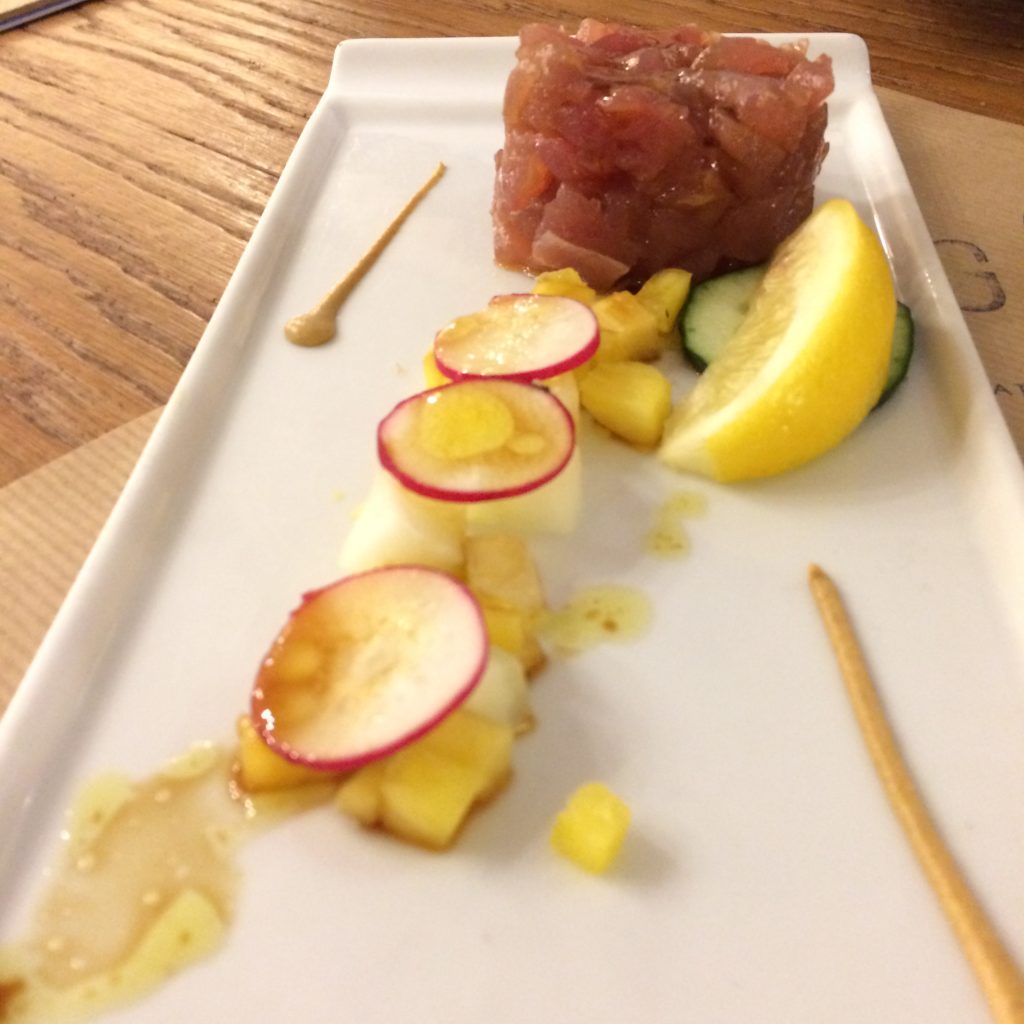 For my main dish I had two half-orders. One of fried rock cod which turned out to be like little bacalao fritters with a garlic aioli. They were really good.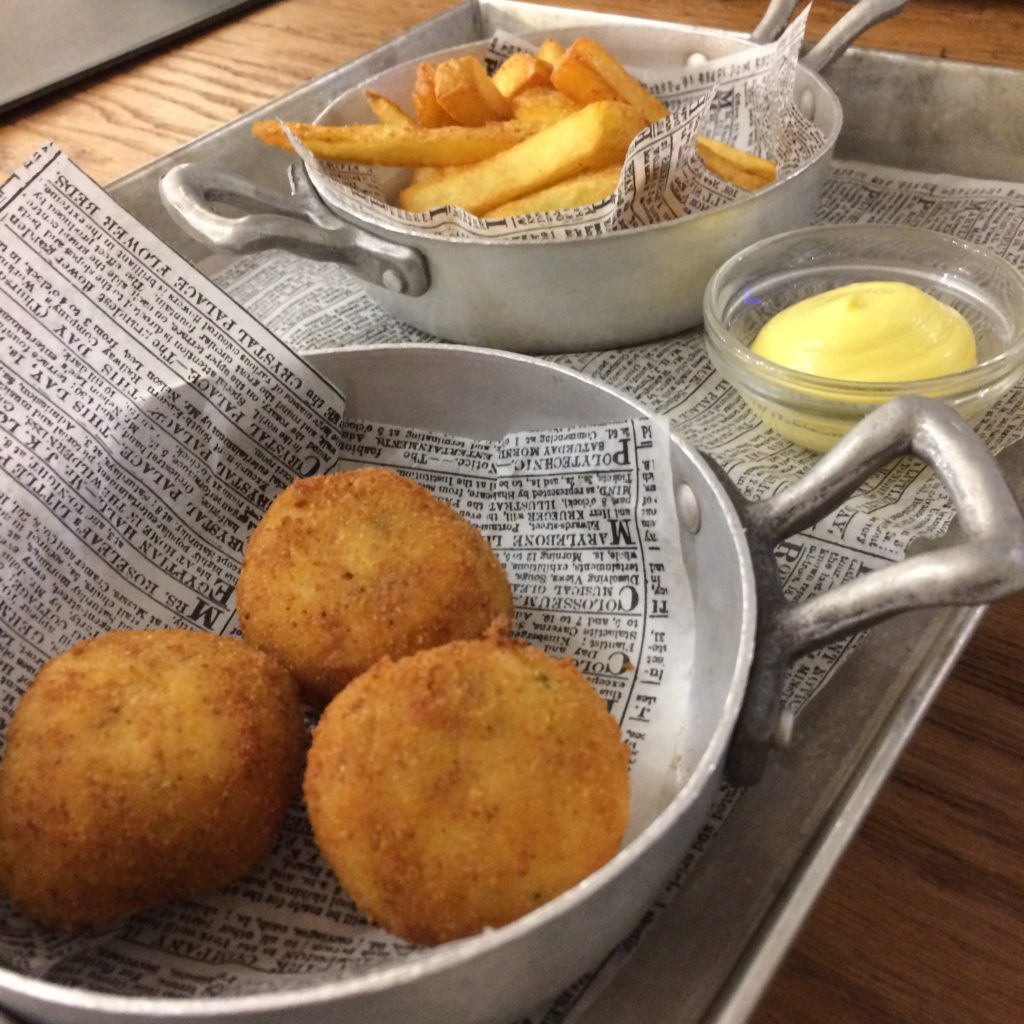 I also tried a plate of mixed fried seafood. The calamari was amazingly tender, as was the baby octopus, although it never seems to have much flavor. I think it's usually there for the wow factor. I loved the tiny soft-shelled shrimp. There were teensy "juvenile fish" which made me picture them smoking tiny cigarettes and menacing the other seafood with little switchblades. Anyways, the juvies were intense. The very first one punched me in the palate with fishiness. Not bad, kind of like anchovies. My friend Tequila would have loved them.