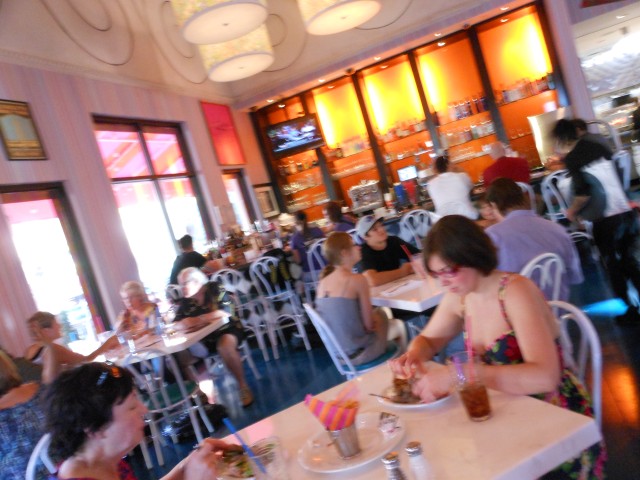 Thursday night I went to Serendipity 3 at Caesar's Palace with some friends for dinner. The New York location has been around since the 50s. It was Andy Warhol's favorite place for sweets and he paid in drawings. The Las Vegas location has a seated area, a patio, and a window to sell ice cream treats out of. They also have the famous frozen hot chocolate.
The appetizers are huge, and could make a whole meal. The onion rings are crunchy outside and soft on the inside.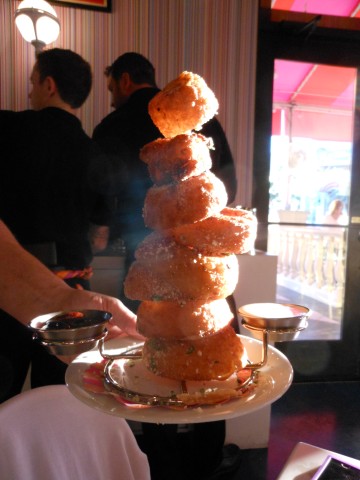 The crab dip was more like crab with a little dip on it. It was almost entirely crab.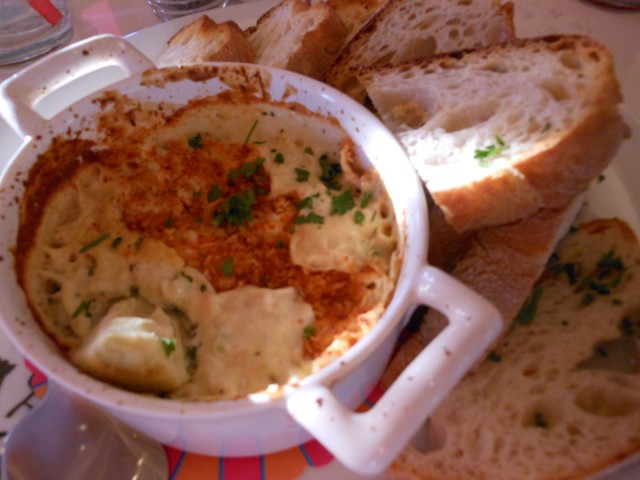 The hamburgers are amazing, rich and juicy. One of our party got a triple-decker grilled cheese sandwich. The dip was so filling I had to take my prosciutto and buffalo mozzarella sandwich home.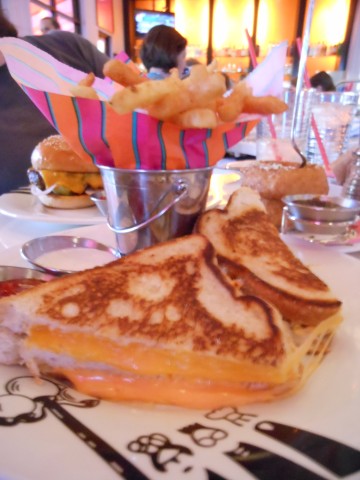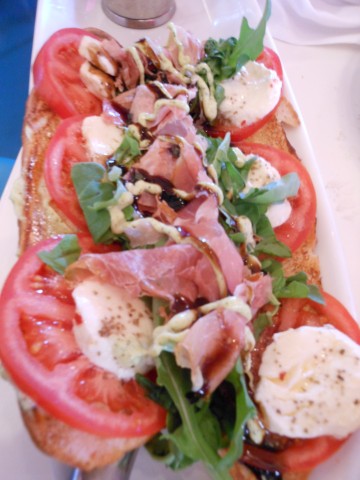 My fiend ordered the frozen hot chocolate and yes, it tasted like hot chocolate. Frozen.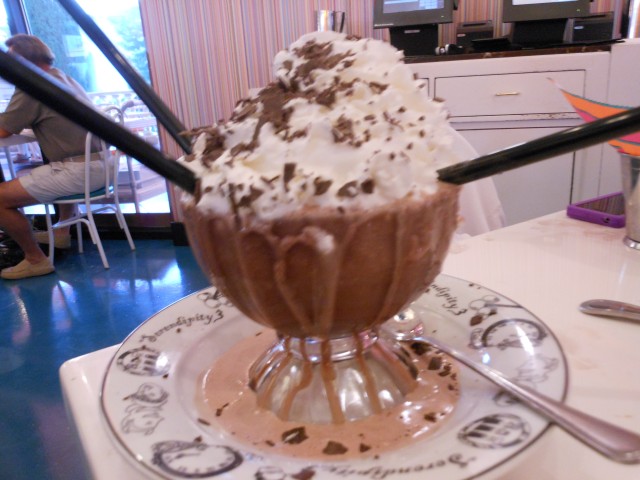 vv
Related posts: